Top 10 'Good Bits' of 2013
Joseph Maduma
January 13th 2014
Well it's been another whirlwind year here on Good Design. It's always great to do these yearly wrap-ups since they serve as a way to reflect on the highs and lows of the previous twelve months. Thankfully, the highs greatly outweigh the lows and in the spirit of the new year and positivity I am going to focus on the highs not the lows of 2013. This is the Good Design blog after all.
It's been a fantastic year that has really showcased design and creativity's capacity to create real positive social and sustainable impact that at the same time entertains, engages and inspires. So I hope you enjoy as much as I have, reflecting on Good Design's '10 Good Bits of 2013′…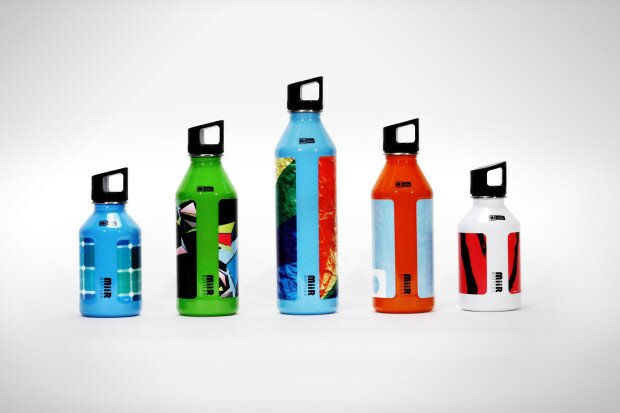 It was a tough pick this year but Good Designs Brand of 2013 goes to the brilliant Miir. A range of re-usable stainless steel bottles and tumblers, confidently dubbing themselves 'the best bottles on earth!'. Miir uses innovative design thinking to create bottles that are 'a pleasure to drink from' whilst also allowing their customers to personalise their own bottle design (think NIKEiD for water bottles).
It's the ethos at the heart of the brand however that makes them really stand out. Whilst we in the UK are lucky to enjoy some of the most rigorously tested tap water in the world, globally almost 1 billion people lack access to clean drinking water and more than 3 million people die each year from water, sanitation, and hygiene-related causes. So $1 from each bottle sold goes directly towards providing clean drinking water for a person in a developing country for one year.
Read More…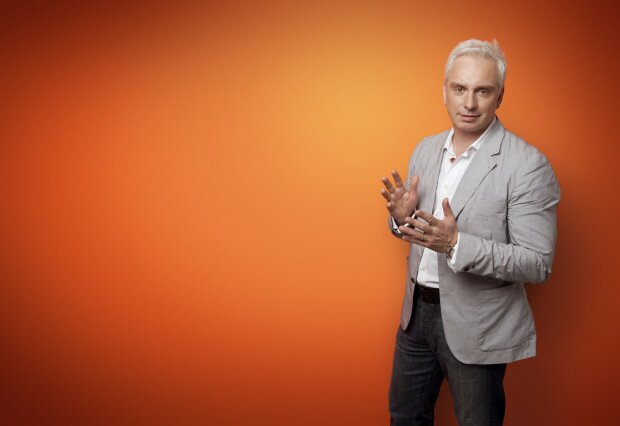 2013 was a big year for Good Design which saw the launch of our first major interview series, 'Designed To Innovate'. We asked CEO's and thought leaders from global advertising, design and branding agencies such as Dragon Rouge, Wolff Olins, Pearlfisher and OgilvyEarth to highlight insights, case studies and future trends that they think will shape the design and innovation scene in 2013 and beyond.
Full interview series here…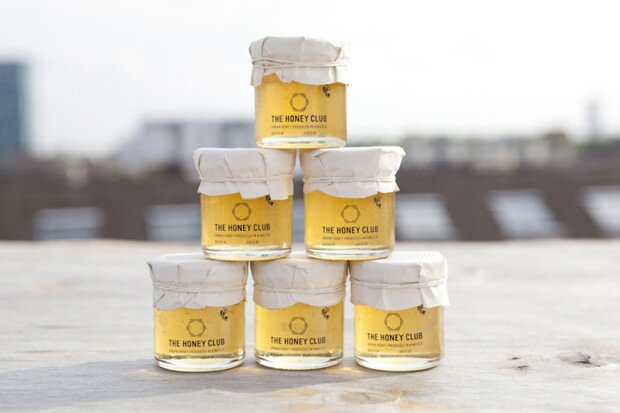 The Honey Club is definitely one of the most exciting brand discoveries for Good Design in 2013. Based on membership they have designed a business model that uses bee-keeping as a platform for community engagement and youth learning. They focus on their local community in the King's Cross area – bringing together a diverse group including young people, businesses, charities, beekeepers, gardeners… to explore ways in which they can be more bee-friendly, community-orientated and environmentally responsible. So far The Guardian, Eurostar, Phiadon and Central St Martins's College are some of the local businesses to join the Honey Club community.
Read more…
RSA Student Design Awards
The RSA Student Design Awards challenges emerging designers to tackle pressing social, environmental and economic issues through design thinking. Good Design is very proud to announce that we will be partnering with The RSA to bring you exclusive coverage of the Student Design Awards and much more in 2014.
Read more…
When it comes to sustainability Nike really are a global brand that has been walking the walk in 2013. They have come a hell of a long way since the sweatshop accusations of the 1990s and have created real positive change by putting sustainability and social impact at the heart of the Nike brand for the last two decades.
Reuse-a-Shoe is a brilliant initiative that reclaims athletics shoes that are headed for landfill and turns them into new sports surfaces such as basketball courts and children's playgrounds. Since 1990 Nike have transformed 28 million pairs of shoes and 36,000 tons of scrap material into Nike Grind for use in more than 450,000 locations around the world.
Read More…
Robert Montgomery: Recycled Sunlight Pieces
London-based artist and poet Robert Montgomery's typographic installations were definitely one of the most touching moments of 2013. Using the power of language to communicate his own thoughts and expressions in public spaces, the installations which he calls Recycled Sunlight Pieces, are large illuminated metallic boards that are designed to be powered by sunlight. Using solar panels Montgomery strategically places his installations to interrupt people's daily routines, allowing them to be briefly mesmerized and enchanted by their statements.
Read More…
IBM: People For Smarter Cities
This is outdoor advertising at its best, creative, on brand and with purpose. Working together to spark positive change with the 'People For Smarter Cities' initiative, IBM has teamed up with creative consultancy Ogilvy France to create outdoor ads with a difference. With a bit of design thinking, adding a simple curve to the bottom of the ad creates a bench for citizens to rest on, adding one to the top creates a shelter from the rain and extending the bottom over a ridge of stairs creates an easy access ramp.
Read More…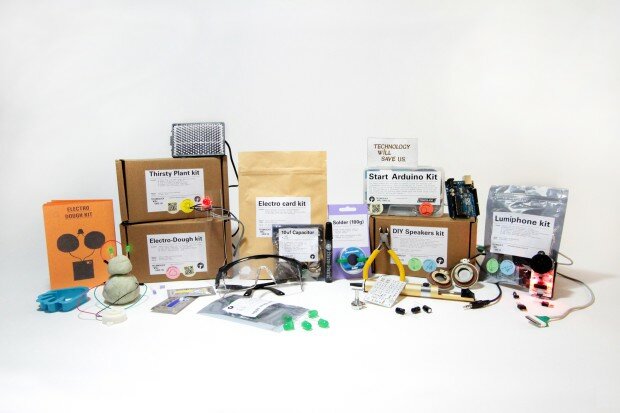 Technology Will Save Us describe themselves as 'a haberdashery for technology and education' dedicated to helping people to produce and not just consume technology. They produce kits that they call 'vehicles for education'. Each kit has a specific educational agenda associated with it, they have kit's that allow to build your own speaker, kits that teach you how to code and even kits that will water your plants for you using solar power! The idea being that you take home with you both a piece of tech that you have made and also an experience that you can start building on.
Read More…
Fairphone is a social enterprise with the aim of proving that developing a smartphone designed and produced with minimal harm to people and planet can be done. The company is based in Amsterdam, Netherlands, and is supported by the Waag Society, a foundation that aims to foster experimentation with new technologies, art and culture. The main motivation for founding Fairphone was to develop a mobile device which does not contain conflict minerals (which in smartphones are typically gold, tin, tantalum and tungsten) and with fair labour conditions for the workforce along the supply chain.
JR's Wrinkles of the City: Berlin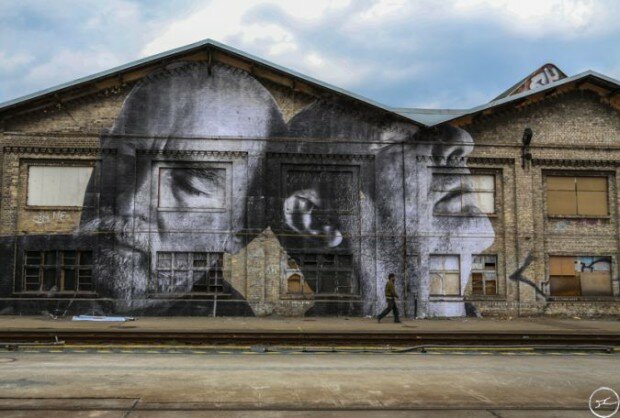 French street artist JR is a favourite here on Good Design and the Berlin instalment of his on-going project 'Wrinkes of the City' is quite simply stunning. JR always designs his projects to give a voice to the voiceless and forces viewers to reappraise their assumptions about society. 'Wrinkles of the city' focuses on the aging process, a subject we can all relate to in some shape or form, whether we are at the beginning or end of it.
Having previously been to Cartagena, Havana, Shanghai, and Los Angeles, JR picks cities that have a rich history. Berlin of course has more than its fair share of this. As he puts it "It's about old people with wrinkles, pasted on walls with wrinkles. We only look for walls with history." By blowing up his posters to larger than life proportions JR is taking people from one generation and presenting them in new and fresh ways to another generation.
Read More…