Dragon Rouge: Spring Seminars
Joseph Maduma
March 20th 2013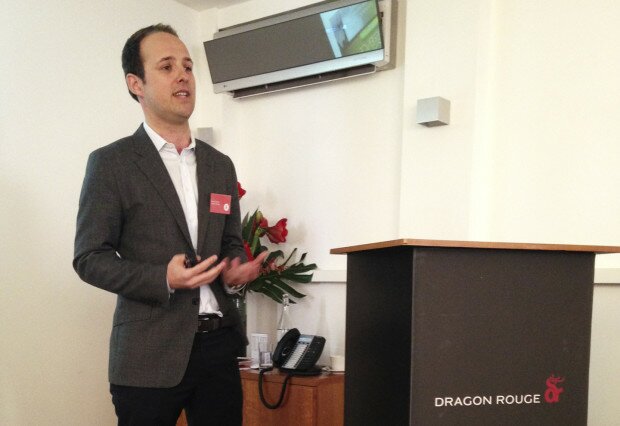 Dragon Rouge is a design and innovation consultancy with a strong focus on sustainability. At Sustainable Brands 2012 their 'Brand Futures' work really stood out as one of the agency presentation highlights. Brand Futures combines design thinking and business strategy to project a long-term vision of six major UK brands building sustainability into their business model for future commercial success. It's an inspiring piece of visionary thinking and something that the brands involved (and indeed other brands) would do well to take note of.
This March Dragon Rouge are holding their annual Spring Seminars, a series of thought provoking sessions, where they share their thoughts, insights and knowledge on important issues relating to design and innovation. I was lucky enough to attend  Seminar on 'Brand Experience: a fresh perspective & challenging conventional thinking'. Designing a truly great brand experience is fast becoming the most important if not already the most important aspect of your brand to get right. Sure, branding (i.e. your brand's logo and visual identity) and advertising (your brand's marketing campaign) are both important factors to get consumer buy in. But it is the experiences that consumers have with your brand where the true emotional bond of brand loyalty lies.  Get it right and you can even surprise and delight them, transforming the consumer from a brand loyalist into a powerful brand advocate.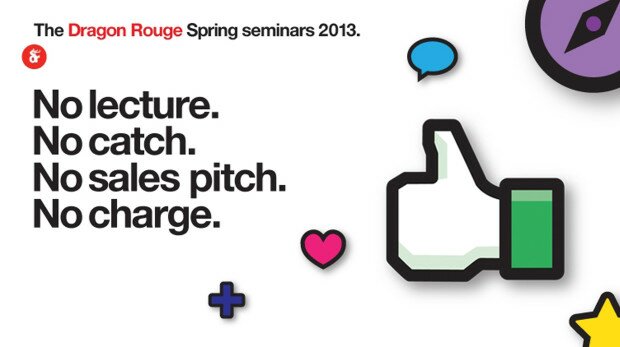 The sub heading of Benjamin's seminar was 'Huminising brand experience' which is now the key message to all brands in the modern market place. How brands create an engaging consumer experience for  sustainability, social impact and transparency for example is practice that is fast becoming mainstream. And the brands that succeed are perceived as far more human in the eyes of the consumer.
Here are five key points from the seminar that many of today's winning brand experiences demonstrate:
#1 Humanise your brand
Customers, employees and stakeholders want to have a personal relationship with brands. They want to get a sense of your personality – making it more credible that you see and treat them as an individual and not as a segment, tier, or audience. Nobody ever gets all touchpoints right, but if you have a strong and authentic brand personality you might just get away with it.
#2 Empower your employees
Create a culture where employees, dealers and partners not only understand what you want your customers to experience but they have the tools, systems, support and freedom to make it happen. This requires creating a customer-focused culture and breaking down organisational silos.
#3 Ask, Listen, Facilitate
Customers are not looking to be broadcasted at, they are looking for a dialogue. Communities can create some of the strongest experiences and engagement levels – being listened to creates powerful loyalty. In today's world brands can't own the entire experience any more, they have to be comfortable with facilitating an experience.
#4 Focus on the moments that count
You need to collect insights that let you know what matters to whom and when. Great brands use their knowledge and intuition to identify key moments in their customers' lifecycle – ensuring that they deliver when it matters most. You can't invest in all touchpoints, so focus on creating outstanding experiences at key moments.
#5 Wow me
Customers have increasingly higher expectations – they want to be surprised and delighted. Your aim should not just be to satisfy them but to amaze them, that's when you drive advocacy – when you go beyond your brand's job description you create news worth sharing. To get this right you will often have to be bold, flexible and fast…but it pays off.
Below is a great example of Mercedes 'wowing' the public last year for the launch of their hydrogen fuel-cell Drive F-CELL technology.
Benjamin's seminar served as great reminder that it is not easy to design a brand experience that gets all of these touchpoints right but when you do, or at least get close, you create a brand that is trusted, engaging and entertaining but most of all, loved.
Click here to find out more about the Dragon Rouge Spring Seminar series.