RSA Student Design Awards
Joseph Maduma
October 29th 2013
The RSA Student Design Awards challenge emerging designers to tackle pressing social, environmental and economic issues through design thinking. This year's competition is well underway and Good Design was invited along to the recent workshop for 'Design in the circular economy' which was held at London's Design Museum exclusively for RSA Student Design Awards participants.
"Design is the single most effective environmental tool there is"
Mark Shayler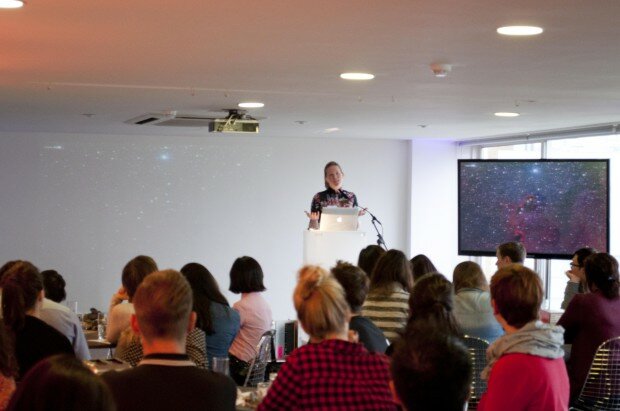 The session kicked off with fascinating talks from RSA's Co-Director of Design Sophie Thomas and Director of TicketyBoo Mark Shayler examining what goes into making our consumer electronic goods. Sophie set the scene by explaining which vital elements in the periodic table are being grossly misused. She explained that 40 out of 94 of the elements in the periodic table are used to create your mobile phone, however once you have finished with that mobile phone, a recycling plant will probably only be able to recover 5 of those elements. The rest will be put into an incinerator to burn, creating an obscene amount of CO2 emissions.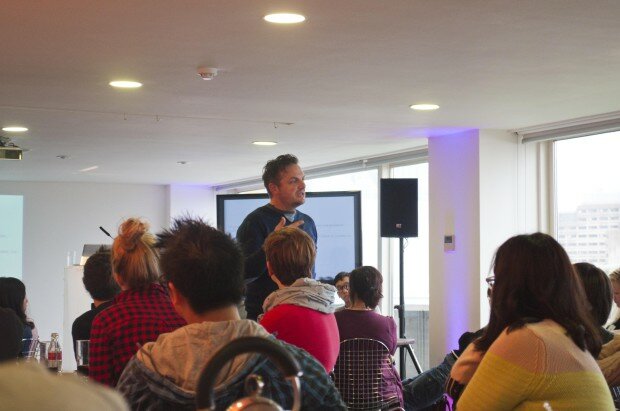 Mark then took a look at one of our prized electronic possessions, our laptops. He said his previous semi-religious love affair with Apple is now over, as they have created one of the world's most un-recyclable laptops with their new retina display Macbook Pro – the display is fused to the glass, RAM is soldered to the board and the battery is glued to the case! And he's right, it's not good enough. Apple are the masters of creating desire that in turn creates non-functional obsolescence. They have now managed to create functional obsolescence, it's a hugely wasteful system that needs to be radically redesigned.

He then took the RSA Design students on a compelling in-depth journey of the work that goes into building your 2.5kg laptop. Coltan is the world's most used electronic element in the construction of Tantalum Capacitors which are found in pretty much every electronic device on the planet and are used for things such as timer displays and CPU Boards. The supply chain is however, as Mark puts it, 'bonkers'. Coltan starts its life in the Democatic Republic of the Congo, where reportedly close to 64% of the world's supply comes from, it is then joined by a further 500kg of materials which are shipped from around the world and then reduced back down to a 2.5kg product. Mark calls it an ecological rucksack and the amount of waste generated is simply staggering.
"Approx 80% of environmental costs are pre-determined during the product conception and design stage"
Sophie Thomas, (quote from Design Council Report)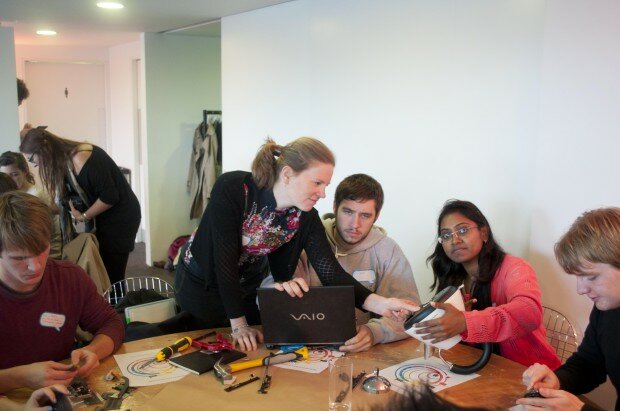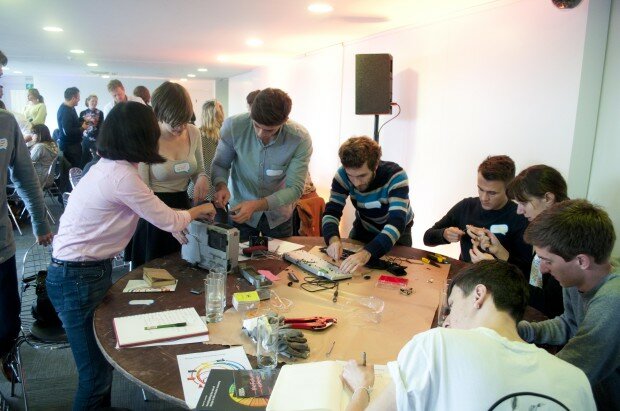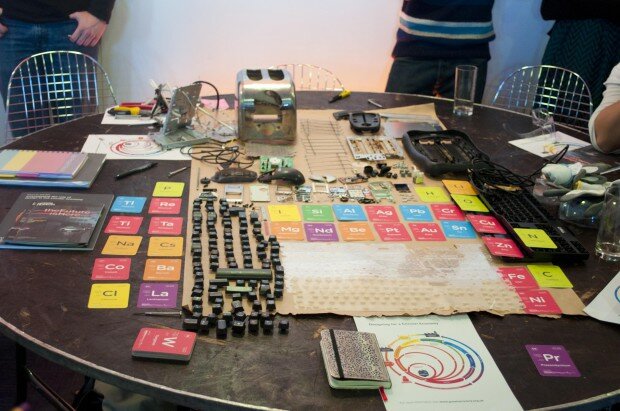 After the talks came an interactive teardown session, which consisted of a hands-on workshop allowing the students to explore how our everyday household products are being designed, made and recycled and how this could be improved with some circular thinking. Dissembling the products really brought what Sophie and Mark had been talking about to life and it was fascinating to see just how many of our household items like toasters, radios and phones are designed with no thought to being re-used.
The day was attended by students working on the competition briefs 'Improve, Improve lives', 'The Whole Package' and 'Collaborative Consumption' which particularly focused on design for a circular economy. Good Design will be following the progress of the awards throughout the next few months with the winners being announced in May next year. So stay tuned for more events and updates!