Dragon Rouge Autumn Seminars
Joseph Maduma
October 22nd 2013
The Dragon Rouge Autumn Seminars are a series of stimulating sessions designed to reveal ways in which brands can create more powerful and sustainable performance.
Good Design went along to check out day three's afternoon session 'Packaging's role in creating sustainable brands' delivered by Barbra Wright (Director of Brand Identity & Packaging) and Fiona Bennie (Head of Sustainability).
The umbrella theme of the talk was 'How to make more brand value with less' and there were some fantastic examples on show.
Barbra and Fiona began by highlighting the problem "You can't build a new model with old thinking." "If you do what you've always done, you'll get what you've always got. Innovation and creativity are essential agents of change" because it's these assets that can convert ethical and sustainable thinking into brand value.
They explored the role of packaging in converting sustainable thinking into brand value and the new role of packaging in a circular system.
Here's some excellent examples from the seminar that show just how big brands are putting this sustainable design thinking to work in the mass market:
"Innovation and creativity are essential agents of change. Because they can convert ethical and sustainable thinking into brand value."
Barbra Wright, Dragon Rouge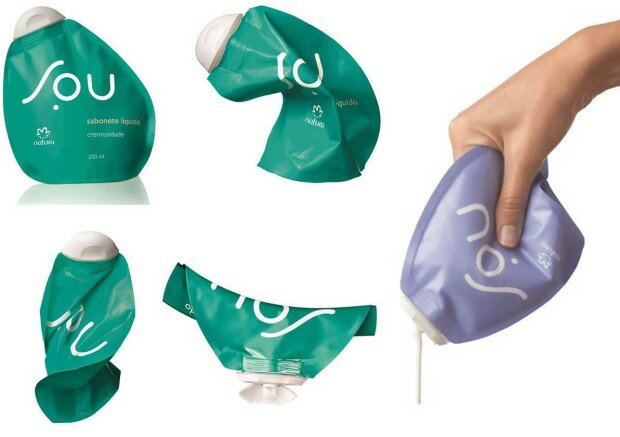 A brand embracing this new school of thinking is Sou, a new personal care brand from Brazil which combines an emphasis on sustainability with everyday personal care products at accessible price points. All of the products are dye-free and feature quality fragrances. The brand's focus on sustainability means SOU packaging will use 75% less plastic and cost 50% less than conventional personal care packaging of the same quality.
Through redesigning their packaging Costa Coffee is a brand that now saves over 18 Tonnes of paper annually with an aim to reach its zero waste to land-fill target by 2017.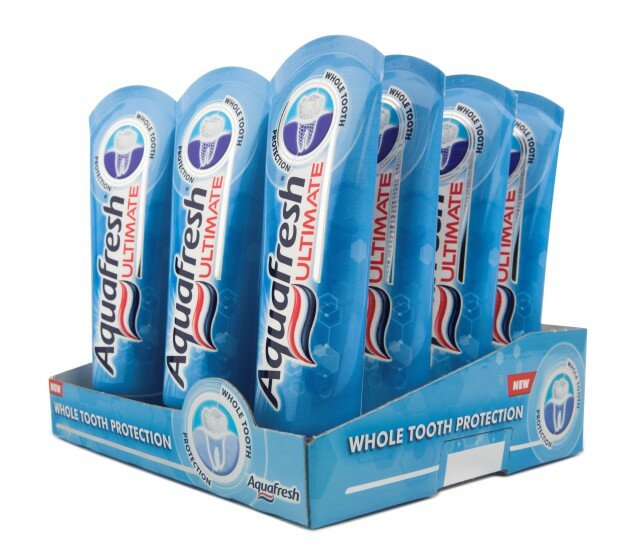 Aqua Fresh 'Ultimate' is the first brand in the UK toothpaste category where the primary packaging- the tube – is the hero at the point of purchase.
The category convention of the tube being horizontally merchandised within a secondary carton has been challenged by Aquafresh Ultimate, by dispensing with the need for the carton and the distinctive tubes being displayed vertically in a shelf-ready tray. The effect is to create visual disruption and standout from the wall of competitor cartons.
Just this simple reduction in packaging has yielded remarkable results – GSK estimate the elimination of this secondary packaging will save 2240 trees and avoid using 320 tons of paper.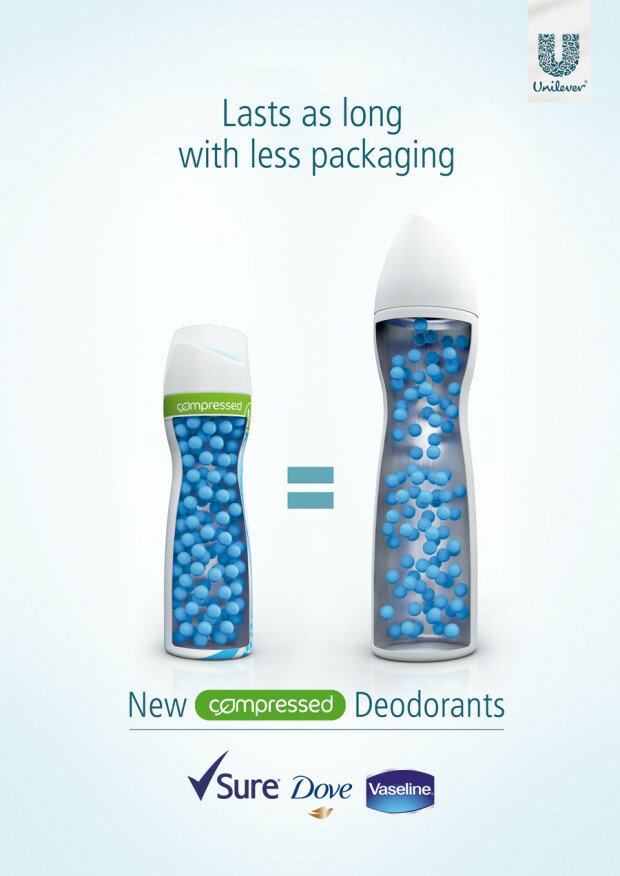 Unilever is spending £13m supporting the launch of a "compressed" aerosol can across three flagship deodorant brands, Sure Woman, Dove and Vaseline Intensive.
The new 75ml cans' selling point is that they are half the size of a standard 150ml can, but contain the same amount of product with 28% less packaging.
Unilever also claims the cans result in a 25% smaller carbon footprint than the standard-sized containers.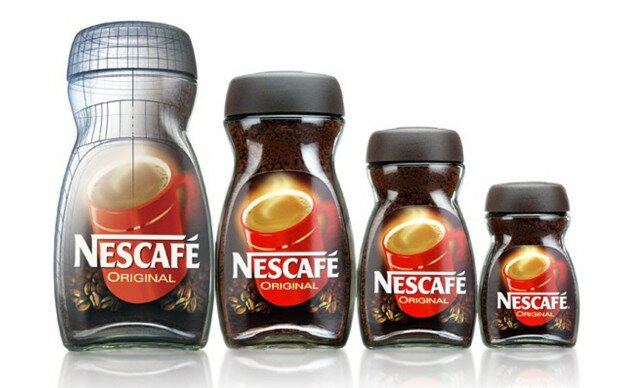 By simply using smooth instead of sharp edges on their glass jar design, Nescafe were able to reduce their carbon dioxide emissions by 6000 tonnes and saved enough water to supply 3000 people for a year.