Designed to Innovate: Steven Johnson
Joseph Maduma
February 19th 2013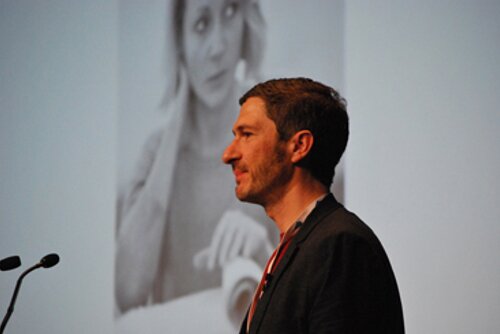 Welcome to Designed to Innovate, Good Design's first interview series. Over the next few months Designed to Innovate will highlight insights, case studies and future trends by means of interviews with some of the thought leaders in the world of design, advertising and branding; Good Design will seek to discover what will shape the social innovation scene in 2013 and beyond.
Designed to Innovate: Steven Johnson
Founder at Considered Creative ®
Steven is Executive Creative Director at social research and design company, Collaborative Change and aTrustee for D&AD. He is also founder of the Considered Creative initiative and author of an upcoming book of the same name. He has been responsible for leading insight and design on a wide range of social and behaviour change projects for private, public and third sector clients and his work has received recognition from the Design Business Association, IPA, AHC, D&AD, How-Do and the German Design Council.
More recently his work has turned to focus on working with agency teams to incorporate social design, co-creation and sustainability principles into the creative and planning process. Steven speaks regularly on behaviour change, social design and sustainability issues and advises a range of industry bodies and educational institutions on social change and sustainability issues. As a D&AD trustee he is working to embed responsibility into the organisation's growth strategy and shape the future of the White Pencilmovement.
GD
In your own words, what is your definition of innovation?
SJ
Innovation happens when human needs are met in more effective and efficient ways. Obviously, in the context of social change and sustainability this has quite a specific resonance. For me, the defining element of innovation is execution, not novelty. A particular focus of the work we're doing with creatives and agencies is the difference between creativity and innovation and how, in the context of sustainability, the former is not enough. So, for me, innovation is about solving wicked problems in complex contexts—about making things happen, not just having great ideas.
I passionately believe that if advertising creatives and designers were to embrace the notion that every brief is a social change brief, we could wake a sleeping giant of positive change potential.
Steven Johnson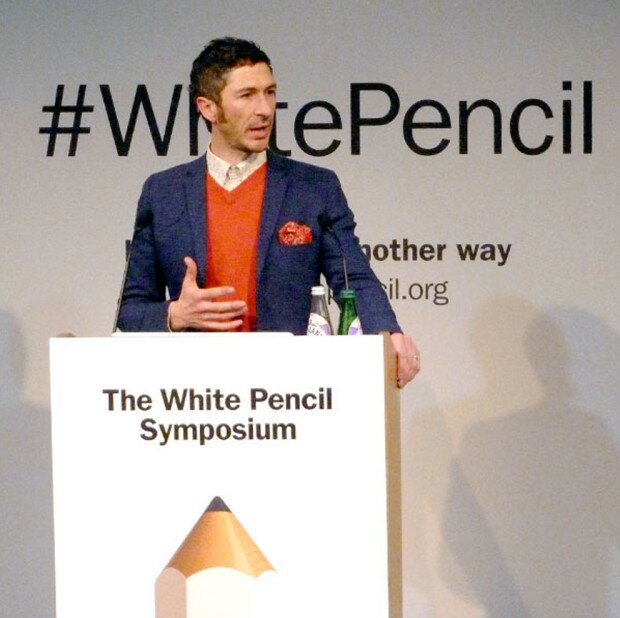 GD
Do you believe that design has the power to change the world, and if so, how?
SJ
I think the very existence of a piece of design or communication changes the world—often in ways we aren't aware of or didn't intend. Aside from the product, service, brand or cause we are working on, the design itself has an impact on the recipient or user through the values, the emotions and motivations we invoke. When we consider the all-pervasive nature of advertising and design, it's easy to see how, collectively, the unintended or unconscious effects of our work can have a considerable cumulative effect on the values and norms of a society or culture. Materialism being the most notable case in point.
This is one of the main themes we're trying to build awareness of through Considered Creative: everything we do as designers or creatives has an impact—our work is never neutral. So I think the real question here is how we make sure design changes the world for the better.
In terms of the 'how'… well, in broad strokes there are two main things we can focus on. Firstly, we can tackle social and environmental issues head on: use design thinking and 'designerly ways' to address specific social or environmental challenges. This is both in terms of designing specific interventions, products and services, but also in embedding design thinking into the policy, strategy and culture that are more systemically related to those challenges.
Or, in line with the point on unintended consequences, we can ensure we approach every brief as a social change brief. By this I mean, by developing a better understanding of how our work impacts on society, we can take a more considered approach to everything we do. We may not be working on a social change or sustainability project, but we can ensure that whatever it is we are designing creates positive, or at least minimises negative, impact.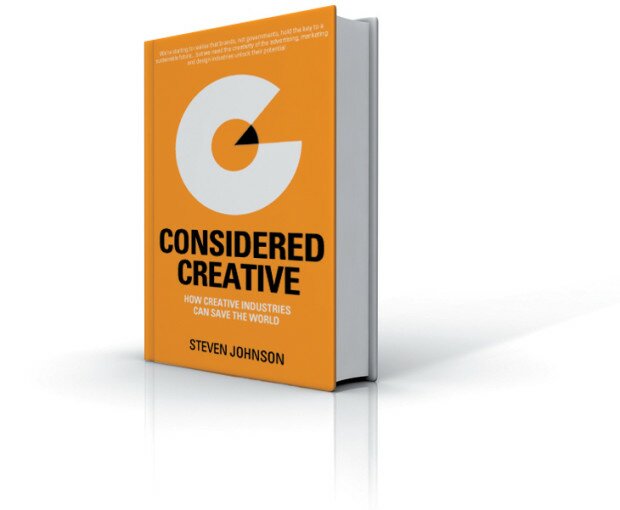 GD
How can design and creativity help tell a compelling story to communicate social innovation?
SJ
If we think specifically in terms of communication with consumers, much of the work around sustainability and social innovation is based on persuasion through rational benefits. Over the last decade there's been a revolution in our understanding of human behaviour that has systematically dismantled this notion of a conscious mind; a mind that makes predictable choices that in turn drive rational behaviours. However, it doesn't seem to have filtered down into most design and communication practice – practice that persists with outmoded, common sense models.
A compelling story to drive change must begin with a deep, authentic understanding of people's values and what makes them tick. This understanding comes from combining local, contextualised user/audience insight with the new science emerging from behavioural economics, cognitive neuroscience, network theory and other socio-psychological disciplines. Based on this understanding we can then create narratives that resonate within those user/audience value sets, generate new types of meaning and help drive tangible behaviour change.
GD
Which challenger brand currently on the market really demonstrates an engaging experience of sustainability through design for the consumer and why?
SJ
Given what I've said above, I think the best example would have to be one the of the collaborative consumption start-ups. Take AirBnB for example. Firstly, its brand is entirely inseparable from the service it offers—it's a good brand because it has a good offer, not because it has marketing and advertising spend. Secondly, it resonates with emerging consumer values that favour authentic experiences and genuine personal interaction. Finally, it's not only virtually carbon neutral as a business model (compare with a hotel chain!), but it also unlocks the value of embedded resources that would otherwise lay idle (a spare bed!).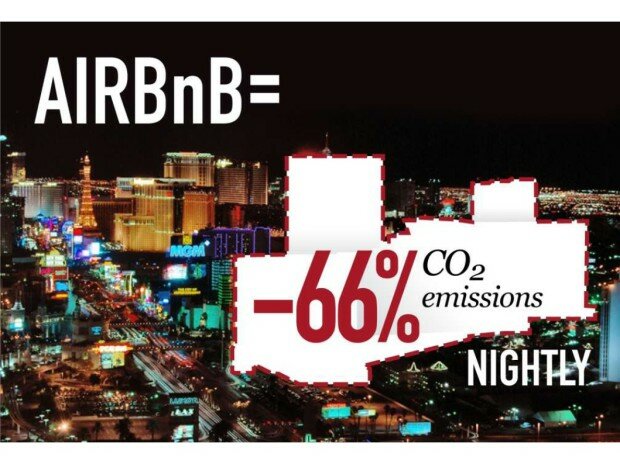 GD
How can design create engaging experiences that can inspire real behaviour change?
SJ
It comes back again to understanding real people within their context and the design of solutions based on that understanding, rather than your own preferences or preconceptions. Three central principles to the work we're doing with Considered Creative are Understand People, Embrace Complexity and Transcend Disciplines. This framework basically encourages you to respond to genuine needs, within a realistic context using a range of skills and perspectives broad enough to design a holistic response.
GD
At present it is fair to say you wear many hats. You are the founder of Considered Creative, a D&AD Trustee, and a creative director at Collaborative Change! What would you say are the overlapping themes around social innovation that you deal with in your various roles?
SJ
There are a number of overlapping themes, many of which I've already mentioned: the need for human-centred approaches, behavioural science as a foundation for effective design, multi-disciplinary practice etc. However, if I were to drill this down it would be the need to embed social change and sustainability into mainstream practice in order to amplify our impact and take solutions to scale. As I said earlier, I passionately believe that every brief is a social change brief and much of our work with Considered Creative is currently focussed on raising awareness of how designers and creatives can effect positive change through their work, regardless of the project they are working on.
So many designers and creatives have a desire to use their skills to make a positive difference, but the majority are denied the opportunity because they are working on mainstream commercial briefs in traditional agencies. What we are trying to say is that it's possible to make a difference, regardless of which brief you are working on.
"So many designers and creatives have a desire to use their skills to make a positive difference."
Steven Johnson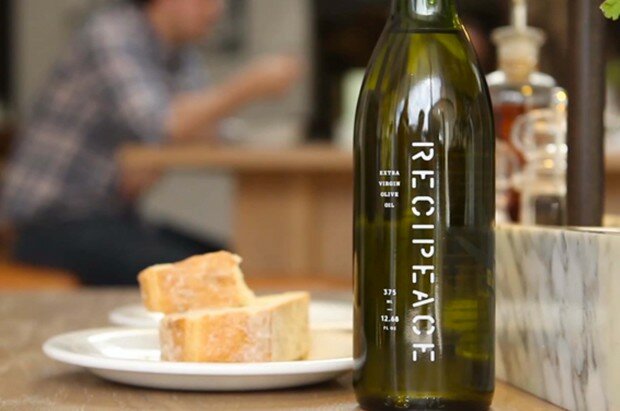 GD
At Collaborate Change you describe what you do as co-design that leads to indigenous innovation. Please expand on the term 'indigenous innovation' and how it is created using the principles of co-design.
SJ
Indigenous Innovation is innovation that is developed and implemented by, or at least with, the community that it is intended for. It's driven by 5 key principles: Engage a community in the context of its own values;Motivate that community to care about the issue; Empower its members to collaborate as equal partners in the design process; Build Trust that the collaboration is authentic and that the outputs will be implemented;Transfer Ownership of the issue and its solution to the community.
Working closely with a community in this way ensures that we are addressing the real issue—the issue that's relevant to the community, not the one that the funding organisation has a vested interest in or the one that the design team is particularly passionate about.
Secondly, it ensures that the design solution responds to the deeper, latent needs of that community and not just the blatant needs revealed through focus groups and other more traditional research approaches. Thirdly, it generates buy-in and ownership for the solution within the community that gives it wings from the outset. The end result is innovation that is rooted in the community, rather than forced upon it. This is Indigenous Innovation.
" Indigenous Innovation is innovation that is rooted in the community, rather than forced upon it."
Steven Johnson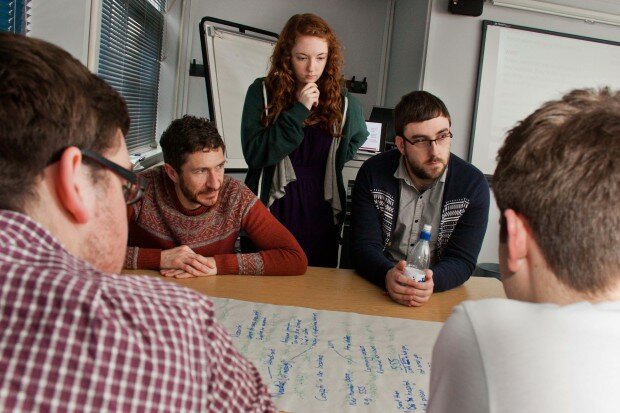 GD
An innovative idea has the power to be world changing. But it is no use if it cannot be scaled. Can you name any examples of big ideas scaled well? Or are there any scaling up approaches that you would like to see applied more to achieve change at a mainstream level?
SJ
Scale and speed are the biggest challenges we face in the social innovation sector. If our solutions aren't scaleable, we're merely chipping away at the tip of an iceberg. And if we don't achieve that scale quickly enough, then it could all be too late anyway.
I get considerable resistance in certain quarters because of our focus on brand and business as a primary driver of positive change. Many instinctively—I could say dogmatically—resist any collaboration with business as a pact with the devil, but when it comes the question of speed and scale, who is better placed to deliver than business and brand?
To achieve real change at scale, we have to embrace business and brand as a vehicle or we're at risk of letting ideological prejudice hinder progress against fundamental threats to our wellbeing and the environment. There are some good (but not perfect) examples: widespread improvements in sanitation and hygiene in developing countries through Unilever's Lifebuoy soap; microfinance products by Visa in rural India; M&S's recent popularistion of freecycling. More interesting is Avis's recent acquisition of Zipcar—potentially heralding the mainstreaming of collaborative consumption.
"Scale and speed are the biggest challenges we face in the social innovation sector."
Steven Johnson
GD
10 years from now what major changes do you hope to see as a result of sustainable and social innovation? What is your vision of a better future?

SJ
There is an emerging generation of consumers whose value sets are not defined by material acquisition and status signalling, but rather by enriching experiences, personal growth and meaningful relationships. I'd like to see this more intrinsic value set rise to prominence as the defining thread of consumer culture. More importantly, I'd like to see the natural evolution of this trend amplified and accelerated through the design of products and services that exemplify and enable it, alongside the growth of brands based on cultural narratives that popularise it.
GD
When you retire, what world changing innovation would you like to leave behind or say you have contributed to?
SJ
I passionately believe that if advertising creatives and designers were to embrace the notion that every brief is a social change brief, we could wake a sleeping giant of positive change potential. If the work I'm doing with agencies and brands through Considered Creative constitutes just part of the wake-up call, I think my kids would be proud.