Future Pioneers 2014
Joseph Maduma
July 17th 2014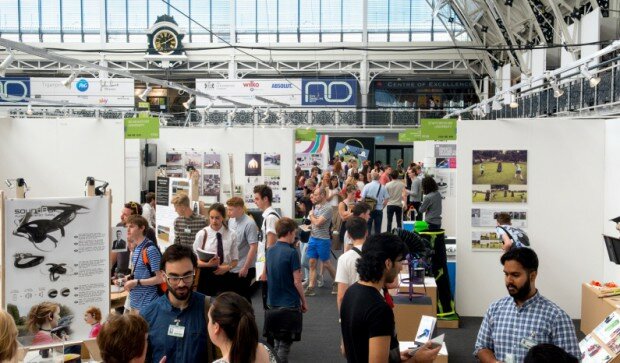 Meet the winners of Future Pioneers 2014 – an award run by the Design Council to celebrate and nurture emerging designers who are principled, passionate and purposeful.
The four winners were discovered by an all-star judging panel at New Designers, the UK's largest graduate design exhibition. Each will be rewarded a year of support and promotion from the Design Council.
The winning Future Pioneers 2014
Lucy (Chia-Ju) Lin, Edinburgh College of Art
What If I am Alone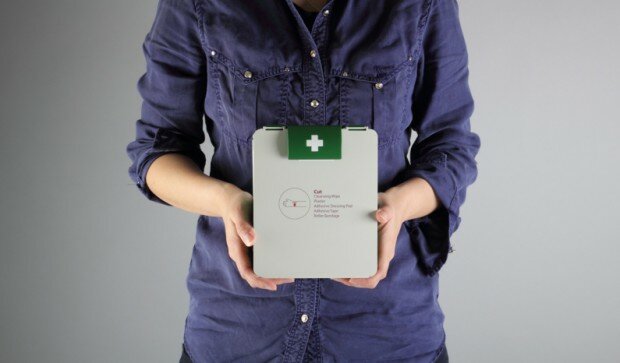 As part of Lucy's project What If I Am Alone she created EmergenSee - a first aid kit designed to help people administer first aid on themselves.
A recent report by the Office for National Statistics shows a increasing number of people choosing to live alone, meaning there's a greater chance of people being alone at the time of an accident. Although first aid is generally thought of as being applied by others there is a growing need for first aid that can work for lone casualties.
In situations when one hand is wounded, the tools in Lucy's EmergenSee kit are easy to operate using only the other hand. The kit aims not to benefit users who need to treat their own injuries, but to make first aid easier to administer for everyone.
"Lucy's project shows how great design helps us re-imagine the things we take for granted. Her elegant designs and compelling videos showed that so often we have to be our own first aiders - and that the bandages, creams and plasters within a generic first aid kit aren't designed for one handed use. Every detail was so carefully considered, the work showed real passion and dedication."
— Mat Hunter, Design Council Chief Design Officer
"I am really honoured to be selected. It means my project is valuable and has potential, which is a huge acknowledgement for me. With the coming exhibition and mentoring, more audiences will see my design and other opportunities may show up to put this idea into reality."
— Lucy Lin, Future Pioneer 2014
Ruby Davies, Kingston University
Objects tell stories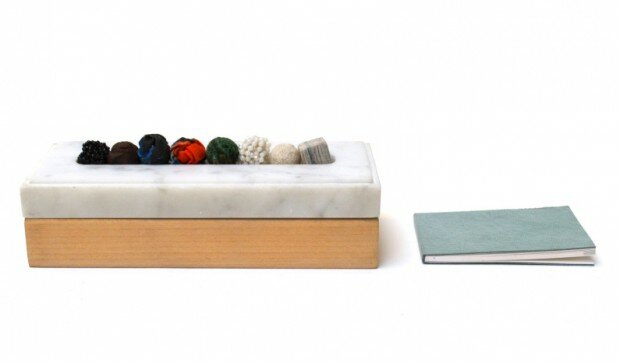 Objects tell stories is a service for condensing down sentimental inherited items to the essence of what makes them special. It allows the original objects to be disposed of, whilst retaining the feeling of closeness to the deceased and the associated memories.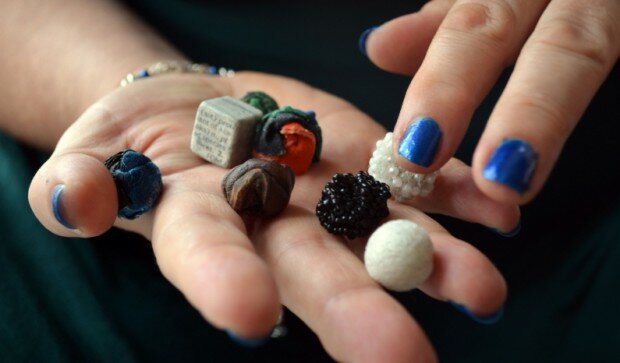 Interviews form the basis of this project, where the client talks about why and what it is about the objects that are special. This information is then interrepted and, after testing, the objects are carefully remoulded into small, tangible memory prompts.
"Ruby's project is in a subject area that is rarely dealt with so positively and sensitively. I hope that the Design Council can help her to turn Objects tell stories into a very personal service for people going through a difficult time or even develop other related projects with her very human approach to design."
— Sebastian Bergne, Industrial Designer
"I am looking forward to the opportunity to develop and extend my practice, taking advantage of the workshops and desk space provided at Makerversity, as well as the one-on-one mentoring sessions. Being chosen as a Future Pioneer has given me more confidence in my work through showing me that industry professionals see value in my ideas and outlook."
— Ruby Davies, Future Pioneer 2014
Sarah Gold, Central St Martins
The Alternet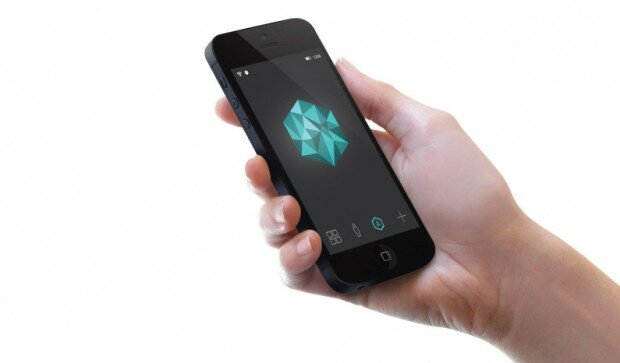 The Alternet is a proposal for an alternative internet that puts user privacy at its heart. It's a fair trade, radically reinterpreted internet structure that provides data ownership through straightforward data licences. It gives individuals the choice to decide if they share their data and how their data is used.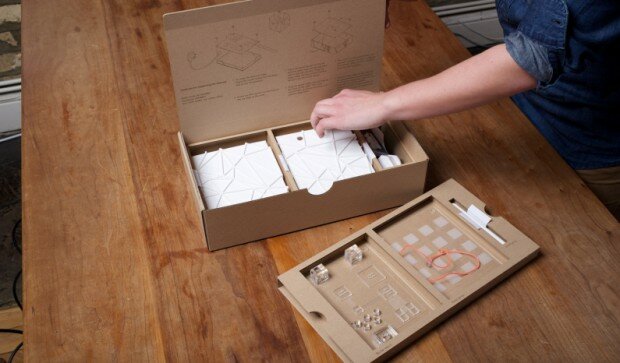 There are no broadband fees, ISPs, or convoluted terms of service. Users become participants as the Alternet is established and stewarded by the Alternet Cooperative, its users. The Alternet differentiates itself from the internet and darknets by being a digital commons – providing a civic alternative.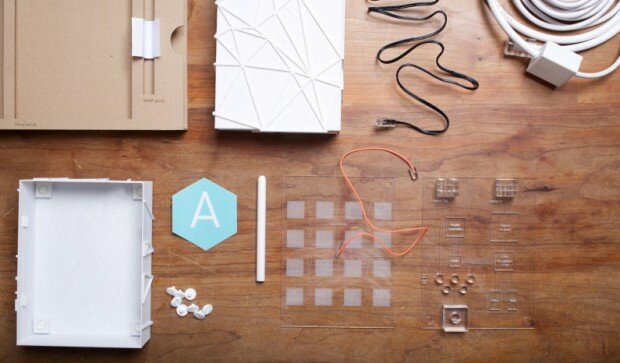 "Sarah Gold's Alternet project presents a fascinating and viable potential future for communications. It interrogates some hugely important questions around the value and importance of data and does so in an imaginative and nuanced way."
— Angus Montgomery, Design Week Editor
"It is super to have the Alternet formally recognised, particularly after the time and effort invested in the project. However, perhaps more importantly the award demonstrates that the project is Design. I hope the award will encourage more designers to consider data and privacy as central issues for their own work."
— Sarah Gold, Future Pioneer 2014
Grace Davies, Weston College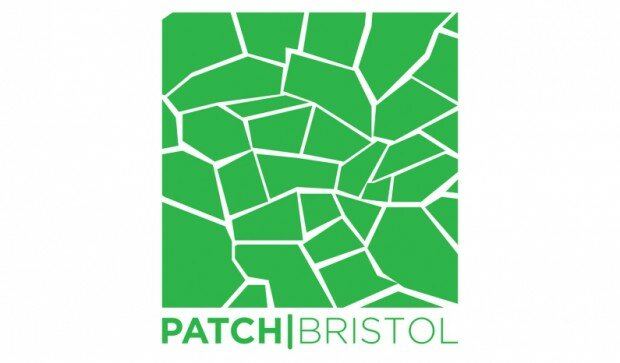 PATCH|BRISTOL is a social impact project that links allotment holders in Bristol with local food banks, reducing food waste and increasing awareness of food poverty.
With over 1 million users of food banks in the last year, Grace was inspired to address the problem creating a branding system that encourages local growers to make donations. The website includes a social element, allowing users to share tips, photos and provide progress updates on the Patch Production Line.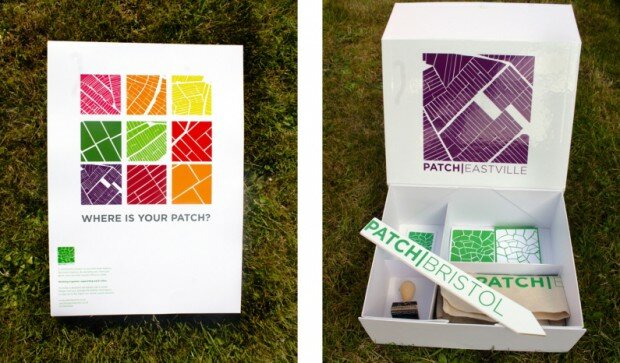 The project includes plans for Pop-Up Patches, placed in popular locations around the Bristol city centre to get the general public involved, donating and distributing. Patch Teepee allows the same idea to be used at festivals and events.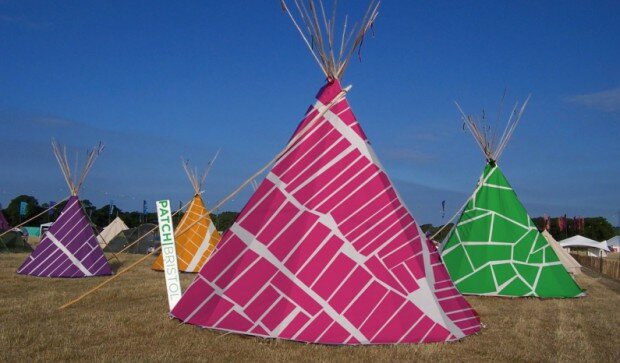 Grace is already thinking about scaling up. The branding is versatile so can be applied to any town or city and can be expanded to supermarkets and schools.
"The Future Pioneers award is an amazing opportunity. I felt really overwhelmed that the judges believed in the future potential of Patch. I'd love to have someone who can mentor me on making Patch reality and making it in the design industry."
— Grace Davies, Future Pioneer 2014