How to Workshop: Wolff Olins Kitchen
Joseph Maduma
August 14th 2014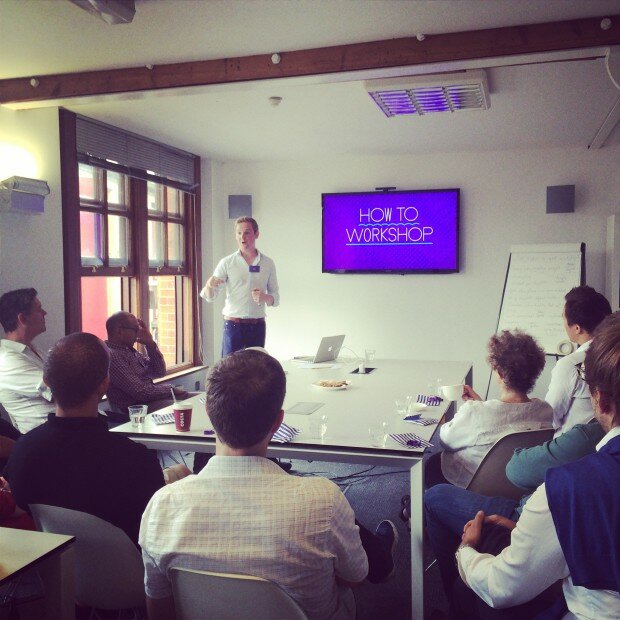 "If you want to travel fast, travel alone. If you want to travel far, travel together".
Robert Jones, Wolff Olins head of new thinking
Kitchen is an initiative of global brand consultancy Wolff Olins. In their own words: 'We are a school for ambitious leaders who want to build businesses that change the world'. Their classes sit at the heart of brand, leadership and creativity.
So when, as the editor of Good Design, I received an invitation to attend their most popular class, 'How to Workshop', of course I jumped at the chance. It was a day of learning that was both informative and practical, 'edutainment' if you will, and it most definitely did not disappoint.
As someone who has helped facilitate many workshops but is only just starting to design my own, it was a perfect one-stop-shop for workshop design and facilitation. My head was left buzzing with inspiration on how to use workshops and design thinking as a catalyst to unify people and solve key problems. Here are the three key learnings and takeaways from the day:
1. Listen, don't just pay lip service.
A great facilitator doesn't just pay lip service, they truly listen to the individual members of the group and offer genuine answers and feedback. Knowing the moments to step back during a creative session is just as important (if not more so) than time spent leading, as it is during these moments that the facilitator allows the group to genuinely contribute and problem solve. Being able to then join the dots and synthesise this information quickly can lead to far more innovative and exciting outcomes than simply 'steering' the group to a safe conclusion.
2. Great workshops require good design.
When it comes to planning the perfect workshop (or close to it at least), good design sits at the heart of the process. Paying attention to detail is key, but designing your content to be modular is just as important. Even the most meticulous planning can't account for everything on the day, so the smart facilitator allows for flexibility.
And it's not just the content that needs to have design thinking applied to it, it's also the space. Maximising the space you are in for learning and collaborating pays dividends on the day. This point was brought to life by Wolff Olins, by using the room to great effect throughout the day. We sat around tables, walked around the room, worked in groups to stick cards on partitions and discussed learnings on the sofa. It all helps keep the pace of the workshop going and provides different zones of activity to compartmentalise the learning.
3. "If you want to travel fast, travel alone. If you want to travel far, travel together."
Facilitating is all about getting the best out of the group you are working with and Robert Jones, Head of New Thinking at Wolff Olins (and Co-Founder of Kitchen) summed this up brilliantly with this African proverb.
Carefully choosing who co-facilitates your workshop with you can really help make sure it is delivered smoothly. You may be a cut-through thinker, while your co-facilitator is a brilliant listener, which means that guiding the group to an authentic outcome is much more likely.
Giving everyone a voice within the group is essential. If there are quieter individuals, making sure they have a chance to speak can make a huge difference to confidence levels and the group dynamic. If there are conflicting opinions it's important to address them in real time and allow people to express themselves. This way you carry everyone with you and leave no one behind, resulting in a much more unified group that is able to solve problems and reach solutions far more effectively.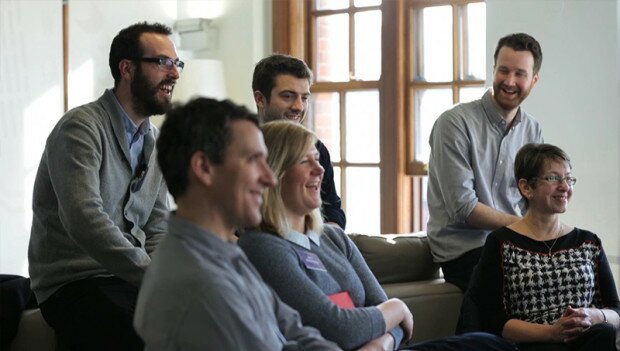 Kitchen is brand consultancy Wolff Olins new learning platform. At each Kitchen, members of the Wolff Olins team share their skills and expertise in disciplines such as service design, culture change and business innovation. To learn more click here and sign up here.
Click here to find a more detailed overview of the How To Workshop day if you'd like to sign up to a future session.
A huge thanks to the Wolff Olins team that led the day: Rich Houston, Camilla Grey and Robert Jones as well as Kitchen Director Melissa Andrada.