Peek Vision
Joseph Maduma
May 7th 2014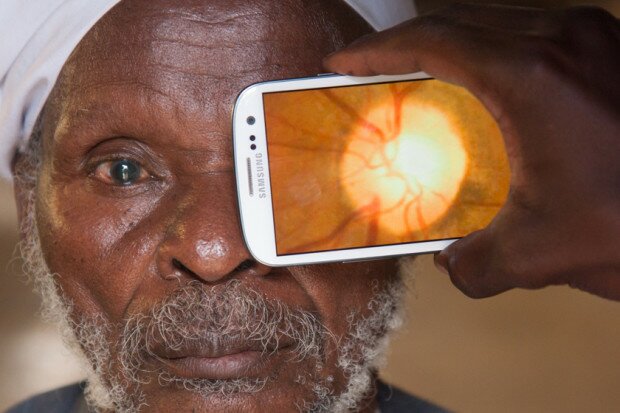 The Portable Eye Examination Kit (Peek) aims to improve opthalmic health in low-income countries by adapting smartphones with clip-on hardware and an app, and is among this year's category winners for Designs of the Year 2014.
Created by a team of ophthalmologists, developers and engineers, Peek utilises a variety of technologies that can be used by a non-expert with minimal training to carry out a range of eye-health checks and help prevent and diagnose blindness.
Peek is led by a core team of four UK-based doctors, a hardware designer and a software developer. A union of three institutions, London School of Hygiene & Tropical Medicine, University of Strathclyde and the Glasgow Centre for Ophthalmic Research.
"Our project got started during the planning of a study in rural Kenya," said the team in a statement. "The logistical headaches of getting all the equipment needed to remote locations provided the motivation to search for a better way – we got together to get on with building it."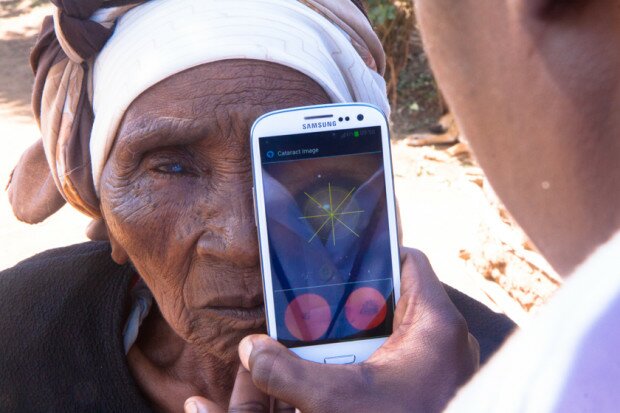 One non-expert with minimal training can use Peek to gather detailed clinical information. Images are graded and patients diagnosed, either through an automated process, or via cascading of digital images to a network of experts around the world.
Peek can diagnose blindness, visual impairment, cataracts, glaucoma, macular degeneration, diabetic retinopathy and other retinal and optic nerve diseases and crucial indicators of brain tumour and haemorrhage.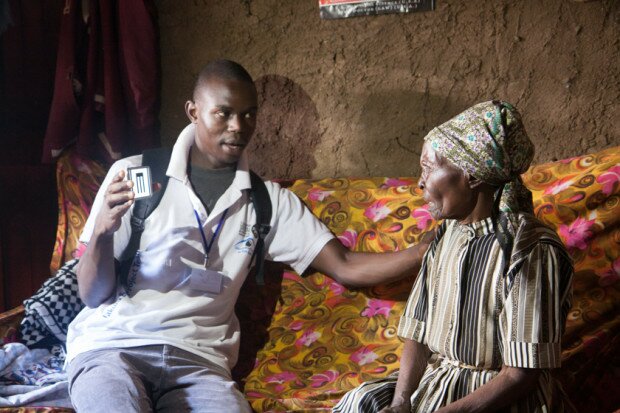 The system stores contact information and GPS data for each patient. Google-map integration allows a novel way to follow-up and treat patients. More broadly, such technology allows co-ordination of services, to target mass treatment campaigns to the regions of greatest need.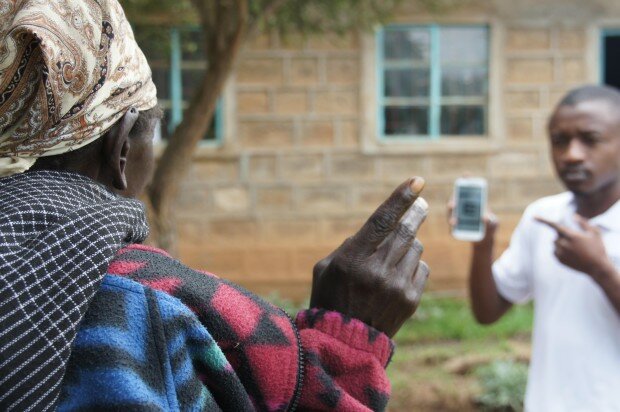 Peek is currently being tested on a cohort of 5,000 people in Kenya. The research is comparing the easy-to-use, affordable Peek system against state-of-the-art hospital equipment, which costs more than £100,000 and requires a team of 15 trained personnel to operate. Teachers are also testing Peek on children in schools as part of a pilot study: http://www.peekvision.org/case-studies-2/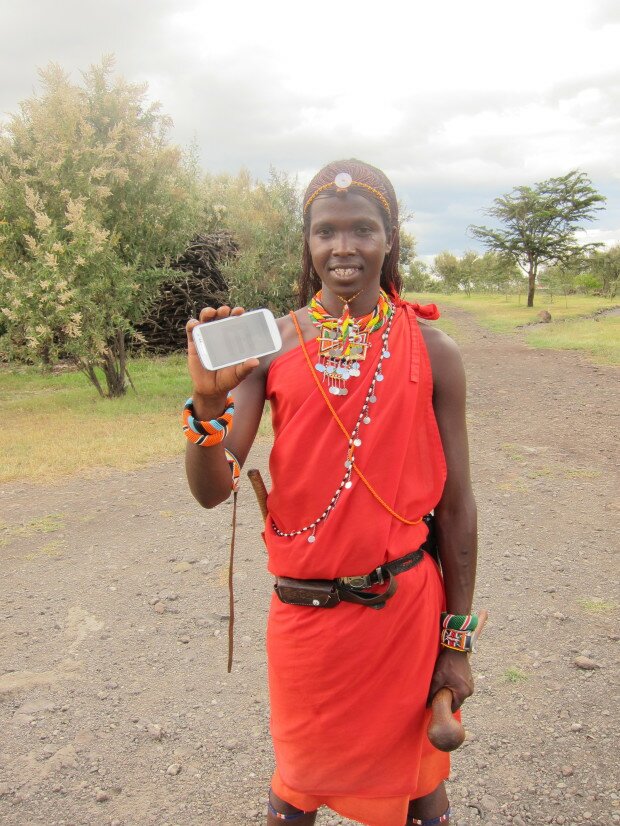 Peek is also being tested in Antarctica, where an expedition team originally led by Sir Ranulph Fiennes are assessing whether their eyes and vision change with the prolonged exposure to cold and darkness. As the conditions are considered a surrogate to life in space, the data will provide valuable information for space programmes.
The team also hope the kit will be useful in high-income countries, allowing eye tests to take place outside of dedicated clinics.
The project won the Digital category of the Designs of the Year 2014 awards and will be on show at London's Design Museum until 25 August.