Hackney Pirates: Ship of Adventures
Joseph Maduma
April 17th 2014
"Part of the importance of the launch of the building and its shop is that we can show off our Young Pirates' creative work to the world."
Catriona Maclay, Founder of Hackney Pirates
Pioneering educational charity 'The Hackney Pirates' has launched the 'The Ship of Adventures', an inspiring new project designed to expand learning opportunities for young people in Hackney. Hackney Pirates is an enterprising charity working to develop young people's literacy, confidence and perseverance by offering one-to-one support from over 250 community volunteers, the chance to work on high quality publishing projects, and the opportunity to work in an unconventional learning environment.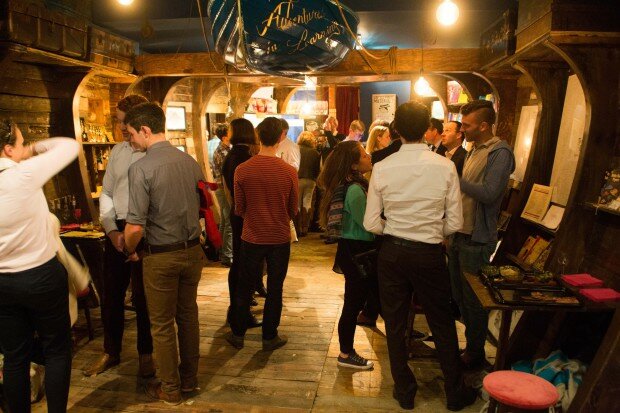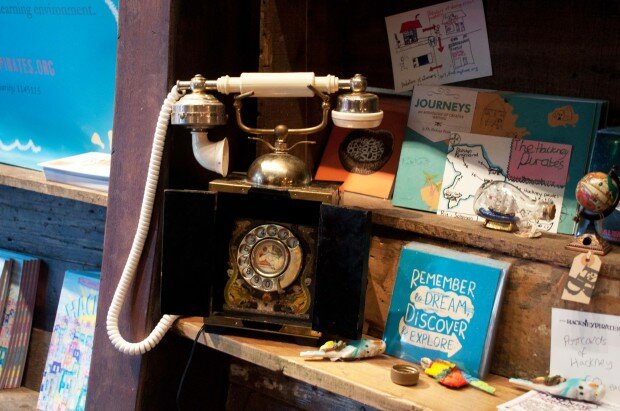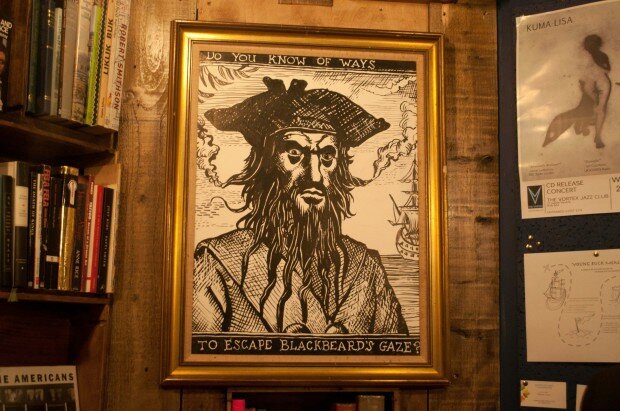 Hackney Pirates works with children aged 9-12 who have been referred by local education partners for extra support; providing individuals with personalised attention and the chance to work on real-world publishing projects like books, CDs and websites. Since the summer of 2010, Hackney Pirates has delivered over 12,000 hours of one-to-one teaching to 150 students, with 93% of teachers agreeing that the project is having a positive impact on their students.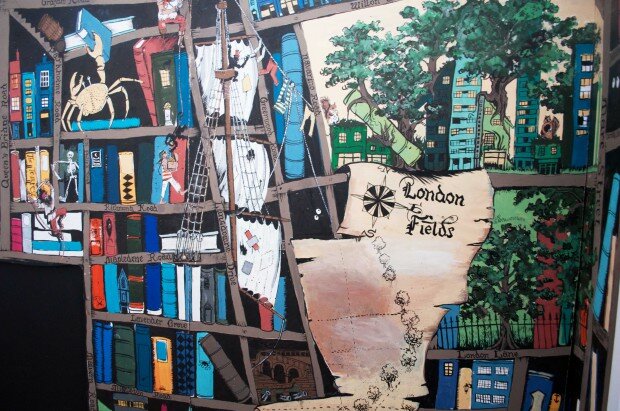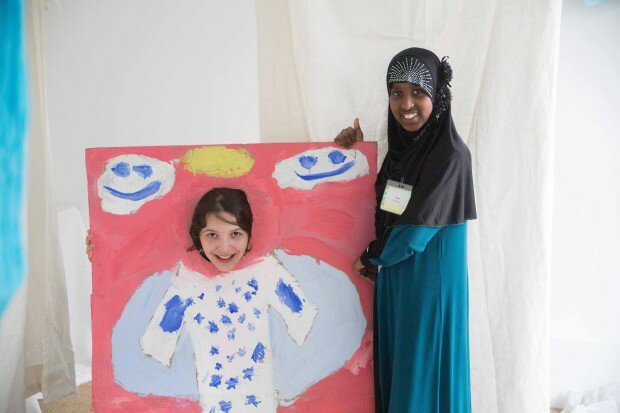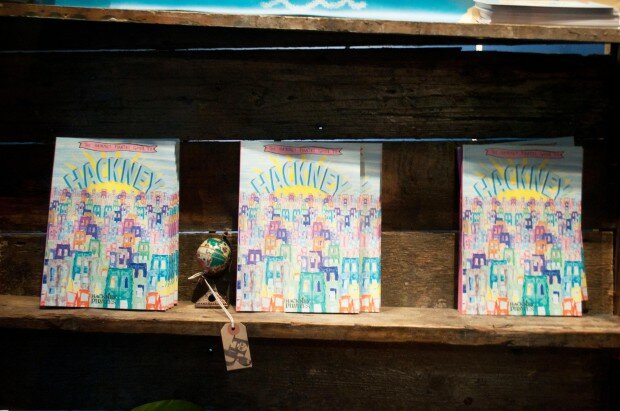 Hackney Pirates worked with designers Camillia Langoux and Ben Reynolds to refit a four-storey building on Kingsland High Street in Dalston and transform it into 'The Ship of Adventures'. The learning experience is brought to life with creative design features, including a boat hanging from the ceiling, a telephone delivering inspirational messages from the 'Young Pirates', and a cosy underwater cave. All the more impressive when you consider that almost all material used for the build is reclaimed.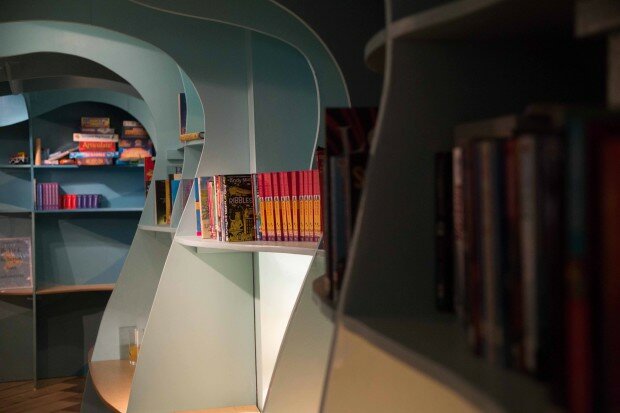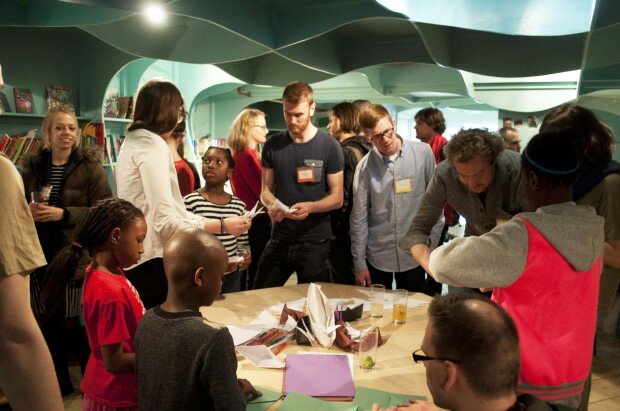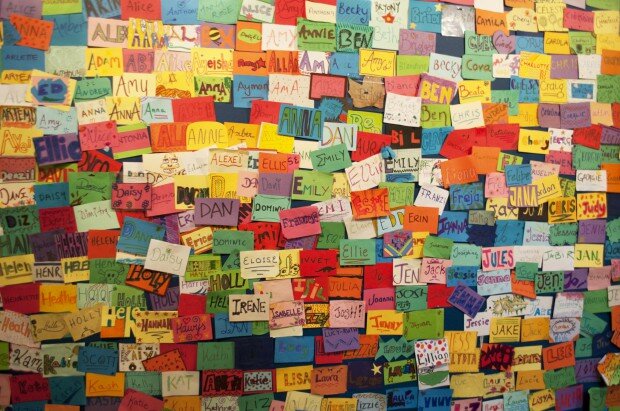 Catriona Maclay, Hackney Pirates Founder, said: "Part of the importance of the launch of the building and its shop is that we can show off our Young Pirates' creative work to the world. They can say "I am a published author, and you can buy my book at the Ship of Adventures". They are also reminded of the potential that they have every time they come here after school and see their work celebrated on our shelves. We believe in doing things in a space which is exciting and which inspires the idea that learning is a grand adventure, where discovery and wonder are an essential part of learning."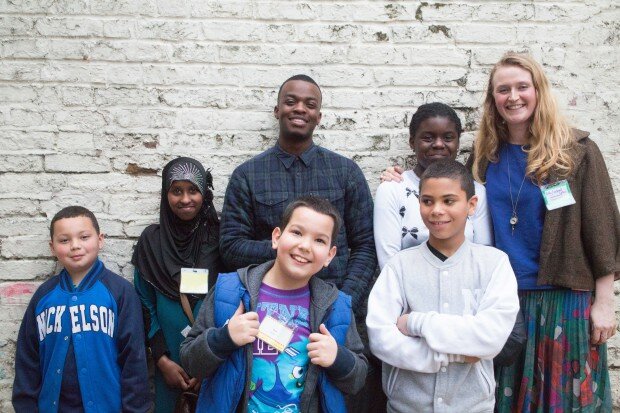 At the launch event, Hackney Pirates patron and world-famous wordsmith, George the Poet and numerous volunteers and young pirates were among some of the people in attendance to see the ship launch in all its glory. Young pirates performed live readings of their own published work followed by George the Poet rhyming poignant poetry, all within the walls of the exquisitely designed pirate ship. The Ship of Adventures is now open to the public, where visitors can enjoy the work the Young Pirates have created along with adventurously-themed books, gifts and a coffee shop where profits are used to support the educational work of The Hackney Pirates.