MiiR: Designed To Empower
Esther Robinson
December 9th 2013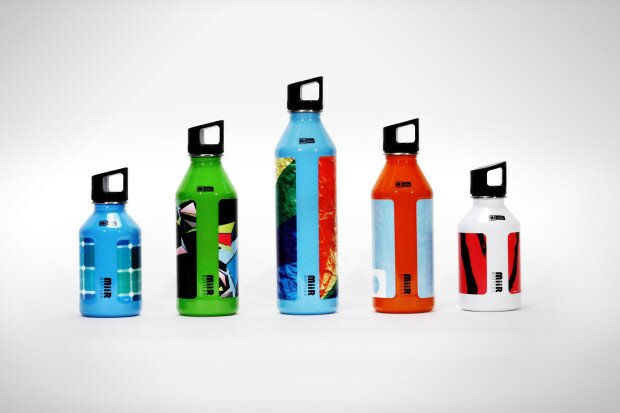 The first time I encountered MiiR was one of those times when you go online to check your online banking and find yourself lost in a chain of hyperlinks, ending up reading an article about something totally unrelated to your original purpose; which was, in this case, about MiiR. Born is America, MiiR is primarily a range of re-usable stainless steel bottles and tumblers, confidently dubbing themselves 'the best bottles on earth!'. They have good reason to be confident, not only are the MiiR bottles unquestionably attractive and functional but $1 from each bottle sold goes directly towards providing clean drinking water for a person in a developing country for one year.
"Bottled water is bollocks"
Bob Geldof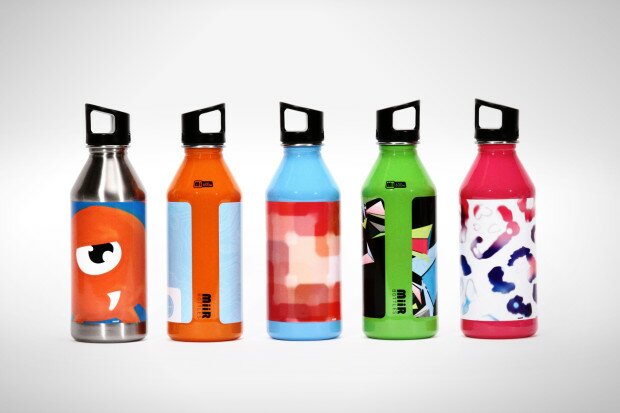 Whilst we in the UK are lucky to enjoy some of the most rigorously tested tap water in to world (yes it's true, tap water is safe to drink, everything else is a lifestyle choice); globally almost 1 billion people lack access to clean drinking water and more than 3 million people die each year from water, sanitation, and hygiene-related causes. Founder of MiiR, Bryan Papé found the astonishing fact that on average* $1 could provide drinking water for a person for an entire year and through a partnership with One Days Wages turned his dream into a reality.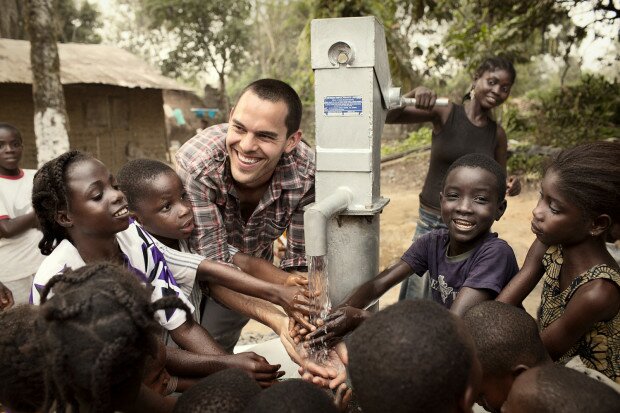 But it's not only the do-good factor that makes the MiiR bottle stand out, it's the attention to detail that has been paid to its design; evident in the bottles absolute simplicity. When creating the bottle, Papé rethought every element, in the quest for a more functional water bottle that was (in his own words) 'a pleasure to drink from' – a bottle that you don't have to think about using.
Papé employed some innovative design decisions in order to make this happen; whilst standard bottles require you to turn the lid several times to open and close, the MiiR bottle has only 1 thread, which means fewer turns to access your drink. The curved corners of the bottle mean that there are no edges where bacteria can grow so it is easy to clean. Also the size of the opening of the bottle has been redesigned so that it is the perfect size to fit an ice cube. It does all this whilst looking great at the same time. The bottles come in a range of bright colours that are completely customisable – think NIKEiD for water bottles.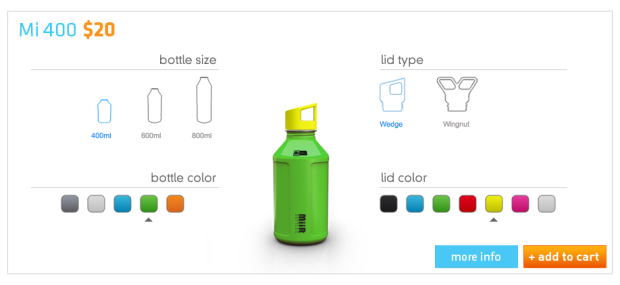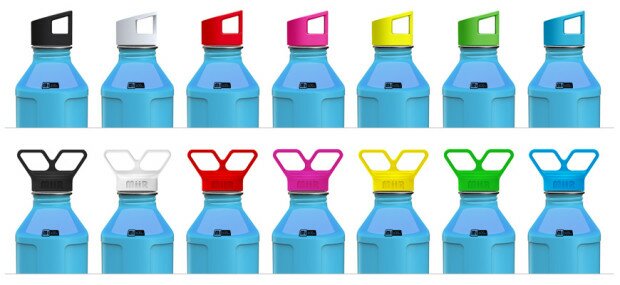 Sounds great huh? But can drinking from a water bottle really be 'a pleasure'?
I've been using my MiiR bottle for the past few months and for me the pleasure is in the fact that it works. It does exactly what I want it to do, which is to hold water without the added headache of leaks, breaks or complex parts. Plus, there is a certain satisfaction in getting your bottle filled up from the tap rather than having to buy one when you're out and about.
MiiR is a brand built on compassion; it's a timeless product, reducing plastic waste in the Western world and restoring health and dignity in developing countries. They are also king of the emotive video – check out the Miir 'Beyond the bottle' documentary.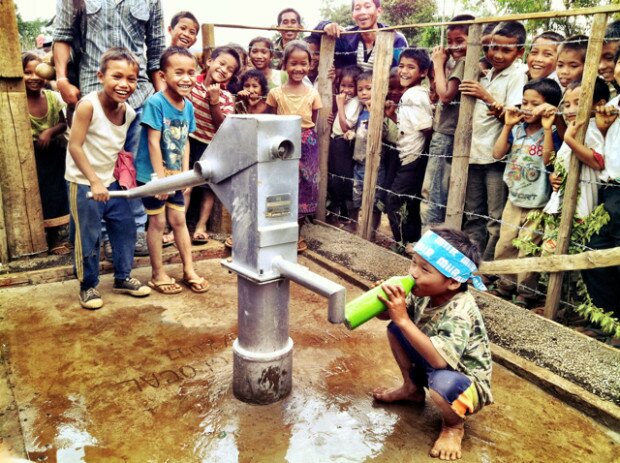 It's worth mentioning that some people experience a metallic taste when first using a stainless steel bottle. Don't panic, this is normal and will disappear when cleaned thoroughly. The MiiR bottle is available from $15 (not including shipping) and although it currently does not have any UK retailers, it is easily available online. Whether you're considering a MiiR bottle or any other of the durable and reliable stainless steel bottles on the market, you are likely to have it for a very long time – if not forever: it's a great investment. More importantly, you'll be helping to decrease the phenomenal amount of carbon waste created during the production, transportation, refrigeration and disposal of plastic bottles. In the immortal words of Bob Geldof: "Bottled water is bollocks" and up to 10,000 times more expensive than tap, ouch!