Good Design's 10 'Good Bits' of 2012
Joseph Maduma
January 10th 2013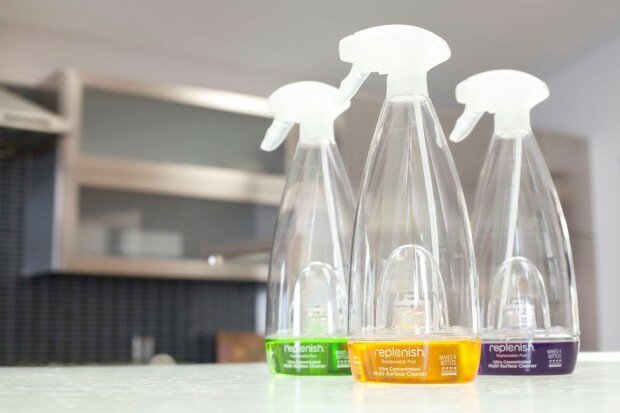 Well it's been another whirlwind year here on Good Design. It's always great to do these yearly wrap-ups since they serve as a way to reflect on the highs and lows of the previous twelve months. Thankfully, the highs greatly outweigh the lows and in the spirit of the new year and positivity I am going to focus on the highs not the lows of 2012. This is the Good Design blog after all.
2012 saw in quite a few 'firsts' for Good Design and the world of ethical design and creativity. I reported on Good Design's first conference 'TYPO London: Social', partnered with our first fantastic sustainable brand 'Rapanui' and the creative industries were introduced to the first 'D&AD White Pencil Award': a huge step forward in recoginising creativity's role in making the world a better place. It was also the first time that the prolific 'Sustainable Brands' conference series ran their event here in London, cementing the fact that the UK and indeed the world is really ready for a new type of brand, one that leaves the world a little bit better than it found it, disrupting, delighting and engaging its audience along the way. It's been a very encouraging year in acknowledging the capacity of design and creativity to effect real behaviour change and  so, without further ado, I present to you Good Design's ' 10 Good Bits of 2012′.
Last year I gave Good Design's 'brand of the year' to Method. This year it goes to another cleaning company, Replenish. This fiercely innovative challenger brand may not as yet come near to Method's brand personality and presence in the marketplace. However what they lack in brand awareness they more than make up for in product design innovation. Designed by CEO Jason Foster, Replenish's flagship product is a multi-surface cleaner that makes cleaning easier, is better for the environment and saves money for consumers and retailers. By encouraging re-use, Replenish has the goal of eliminating one billion bottles from landfills, one billion miles off our roads and one billion pounds of chemicals out of the environment. Read more…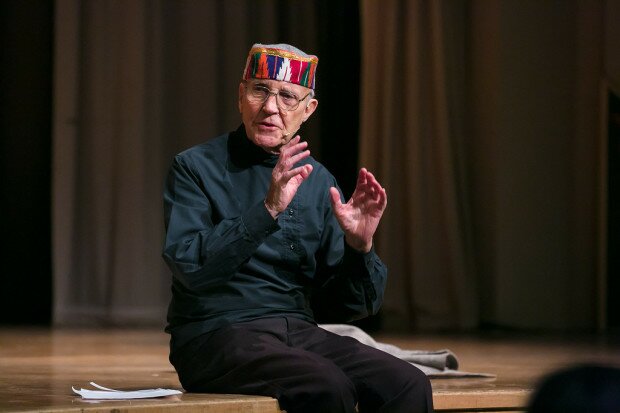 It was a huge honour to both attend and cover  'TYPO London: Social'. The line-up was star-studded including design, branding and advertising heavy weights such as Paula Scher (Pentagram), Ken Garland, Anthony Burrill, Lucienne Roberts (GraphicDesign&), Vaughan Oliver, Irma Boom and Erik Kessels (KesselsKramer). The conference explored all aspects of what it means to be a 'social' designer, both from the networking and connected meaning of the word and from a social-political angle. I was also fortunate enough to interview design icon and personal hero Ken Garland, author of the First Things First Manifesto which is the inspiration that underpins every post on Good Design. Other fantastic interviewees included Anthony Burrill, Erik Kessels, Lucienne Roberts and Rebecca Wright. Read More…
The Guardian and The Three Little Pigs
This campaign is brilliant for two reasons, firstly it is superbly executed, secondly it has first-class timing. Created by the very clever folk at BBH this advertising masterpiece tells a modern interpretation of the classic fable 'The Three Little Pigs' and is imaginatively reworked to show how The Guardian would cover the story in print and online, beginning with the paper's front page headline, through a social media discussion and finally to an unexpected conclusion. The genius of the campaign was that it was released right in the middle of the News Of the World crisis and was a brilliant advert for the alternative approach of 'open' journalism that the Gaurdian has always promoted and that people were crying out for. Read More…
This is a five star example of the true power and potential of brand positioning. 'Let's Colour' is  a simple, inspirational and motivational strap-line that empowers and encourages its customers to celebrate the transformational and emotional value of colour. Treating it more as a mission statement than a strap-line, Dulux created the 'Let's Colour' project. They sent groups of volunteers globally into local communities to help transform dull and grey spaces into vibrant colourful places to live, using paint. The advertising agency behind it, Euro RSCG London, wanted to create a natural and interactive campaign that expressed the social mission of 'bringing colour to people's lives' far more effectively and genuinely than by means of traditional advertising. Read more…
Sustainable Brands London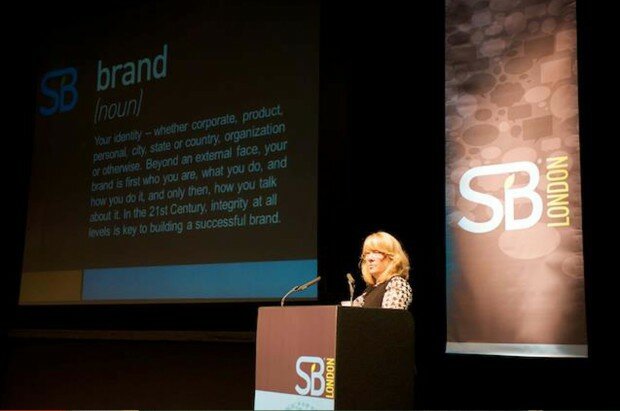 This was the first time Sustainable Brands had graced our shores in the UK and they kicked things off in fine style by exploring 'The Power of &' as the conference theme. The full spectrum of brands attended – from the disruptive challengers such as Replenish, Indigogo, AirBnB, OAT Shoes and Positive Luxury to the global iconic brands such as Unilever, Mars, Addidas and 02.  Thought leadership came from communication agencies Dragon Rouge, Futerra, Saatchi and Saatchi S, Ogilvy Earth and Forum For the Future. This led to some very interesting and thought provoking ideas around how to take forward sustainability and brands. Read more…
Common Pitch: A Party To Change the World
COMMON is very much a firm favourite here at Good Design. Founded in January of last year by ex-advertising rock-star Alex Bogusky (named creative director of the decade by Adweek!) along with his wife Ana Bogusky and partners John Bielenberg and Rob Schuham, COMMON supports, connects and celebrates those designing in a new era of socially-minded enterprise.
Alex describes it as 'One part social change. One part problem solving. One part party.' Here's how it works: ten entrepreneurs have five minutes to pitch their world-changing idea to a panel of social innovation experts, as well as a live and virtual audience of thousands. Then at the the end of the evening the votes are counted and one lucky winner walks away with a prize package of cash and in-kind services valued at over $30k to help turn their idea into reality. Read more…
Sugru: 'Hack Things Better'
Introducing Sugru, an affordable, silicone rubber clay that can be used for well, pretty much anything! Developed by a team of product designers and material scientists, Sugru's patented technology is unique in its combination of hand-formability, self-adhesion and flexibility when cured. It feels like modelling clay, and it's that easy to use too. Once cured, its durable properties mean it's comfortable in extreme environments from the dishwasher to the ocean in Antarctica. Read more..
Make/Time with Good For Nothing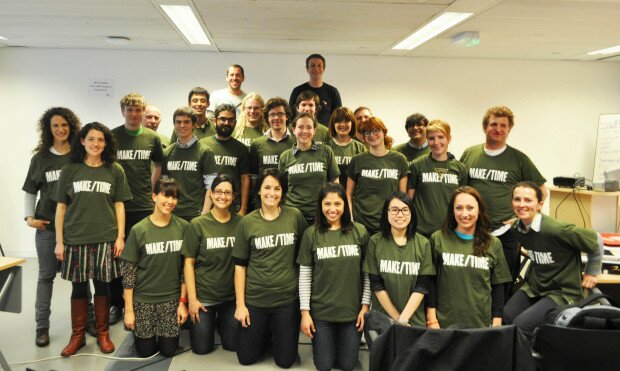 Good Design attended it's first Good For Nothing! And after admiring this initiative from afar since it began, it was a real treat to finally see what it was like first-hand. Make/Time's aim was to bring together  'doers' including coders, designers and strategists to use Sony's +U open source codes to solve three briefs using three teams. Paul Frigout +U's creator wanted to create an app that made volunteering quicker, easier and more social. This was achieved and you can simply download the app onto your Android phone and then use it to locate volunteering opportunities in your local area. Once you have completed your task you will receive a badge to reward and thank you for your work. At the end of the event the three teams gave presentations on what they had developed including working prototype apps, slick branding design and truly engaging strategies. All in just under 48 hours –  mind blowing! Good for Nothing comes highly recommended for any creative who wants to use their powers for good. Read More…
Channel 4′s 'Meet the Superhumans' Paralympic campaign
Unless you were living under a rock it will not have escaped your attention that 2012 was a big year for 'Brand Britain' with both the Olympics and Paralympics over the summer. This brilliant 90-second TV ad campaign by Channel 4′s in-house agency 4Creative  managed to really capture the raw emotions of what it means to be a Paralympian and as a result the ad demands respect for the phenomenal achievements of these human beings. It played a huge part in complementing the 'respect us' attitude of the games and in changing the perception of millions who viewed it as a 'special' Olympics. Read more…
The Inaugural D&AD White Pencil Award
On November 27th 2012 it really felt like a piece of design and advertising history was made. 2012 was D&AD's 50th aniversary and to celebrate this they established the White Pencil award, celebrating creative ideas that change the world for the better. Leo Burnett Chicago took the first award for their project Recipeace, a social movement designed to bring people together over a shared meal for World Peace Day. Given the power, gravitas and accolade that a D&AD award garners, it will speak to a whole new generation of creative minds that no longer see doing good and making money as being separate endeavours. It's going to be very exciting to see how the White Pencil grows over the coming years as it joins its Black and Yellow sibblings in the main D&AD awards in 2013. Read more…
What to expect in 2013…
There are some exciting plans in the pipeline for Good Design in 2013. You can expect much more of the same in terms of the latest sustainable product features, brand write-ups and live event coverage. As well at that however you can expect some new features including interview series, book reviews and a new and improved site! I hope you continue to enjoy being inspired and I will do my best to bring you the best in ethical design and creativity.