Nike: A better world
Joseph Maduma
April 3rd 2011
If you want to see how sustainable communication should be done, look no further than Nike's Better World campaign by Wieden+Kennedy. Opening with the statement 'This film is made from 100% recycled ads' they cleverly create a new ad out of lots of old well known Nike footage featuring iconic legends such as Ronaldinho, Lance Armstrong and Michael Jordan. The video describes Nike's vision of making sport accessible to all and sport's ability to break down all types of social boundaries such as racism, sexism and discrimination. As Nike puts it: 'doing good, with a vengeance'.
Of course there are the obvious old criticisms about Nike's ethical record and whether or not they still use sweatshops and cheap labour. But that's a separate debate and to their credit over the last few years Nike have actually been putting their hunger to be the best into practice and leading the way in corporate social responsibility. The reason I have included this video is because when it comes to marketing and communication Nike are one of the kings of cool and they have injected that cool into their sustainable comms brilliantly. They've done it by being clear, simple, accessible and inspirational. It ticks all the boxes of great (sustainable) communications and shows the mainstream how green should be done.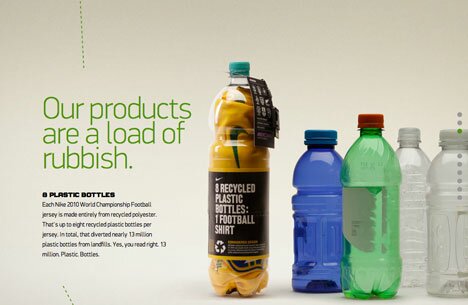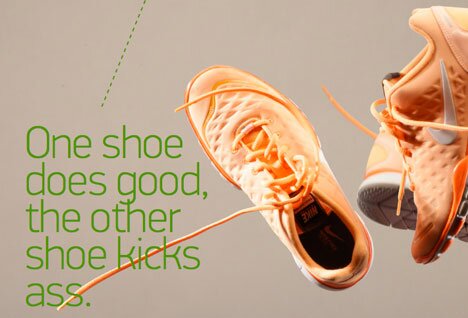 They've got a very cool website too, showing off the latest in HTML 5 coding. Read about how they are making shoes out of recycled rubber, football shirts out of old plastic bottles and a new lighter Nike shoe box here.