A Logo For Human Rights Design Challenge
Joseph Maduma
July 20th 2011
Are you a designer with a passion for doing good but without the right outlets to do it? Ever wondered, what if there was a logo for human rights? One that helped win people over by its symbolic power, distinctiveness, clarity and universal appeal. If only I had a chance to design something like that and make a difference…well if this is you, you're in luck! A Logo For Human Rights is a non-profit organization that has teamed up with Jovoto, a popular online platform for the creative community, to help crowdsource designs.
The competition is open to anyone and the way the logo can be created is completely up to you: ' with a pencil on paper, paint it on a canvas, design it with the computer, draw it with a stick in the sand'. What really matters is that the symbolism is clear, the aim being to create a human rights logo 'by the people for the people'.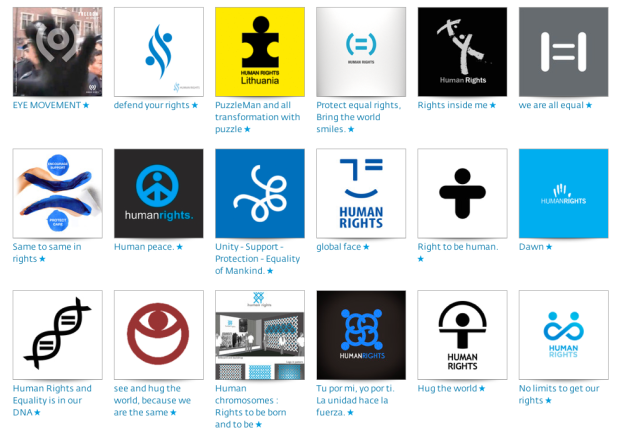 There is criticism that such an exercise is mere window dressing for human rights issues which cannot possibly add any real value. However what 'A Logo For Human Rights' are tapping into is the power that brands have in society and the deep relationship we have with symbols and values. In their words: 'The initiative was established out of a conviction that a human rights logo will make a peaceful contribution towards the global spread and implementation of human rights.'
A list of 10 finalists will be selected by a jury comprised of Wikipedia founder Jimmy Wales, the UN High Commissioner for Human Rights, Chinese artist Ai Weiwei and four Nobel Peace Prize Laureates, including Mikhail Gorbachev and Muhammad Yunus. The public will then be able to vote for a winner from those finalists.
The competition runs until July 31 and public voting starts August 27, so you have to be quick if you want to enter! The finalists will be presented at the UN General Assembly in New York.
To browse some of the best entries so far click here. Or if you are putting pen to paper and having a go then good luck!