Sir David Attenborough's 'Wonderful World'
Joseph Maduma
December 11th 2011
To celebrate all things BBC and the last episode of the awe-inspiring 'Frozen Planet' series, ad agency RKCR/Y&R have created this absolutely stunning 2 minute film. The film sees the national treasure that is Sir David Attenborough narrate Louis Armstrong's classic 'Wonderful World'. There's no need for description really because words just don't do it justice, it's just best to be watched.
What I will say though is that if you want to see how to communicate sustainability effectively, look no further! Sustainable communication and getting people to act is all about speaking to people's emotions (as indeed with any effective communications) and the emotional reaction to this video has been phenomenal, with many people commenting that it has moved them to tears! It reminds us just how beautiful our planet is and can be if we just take the trouble to look after it. Sustainable communications agency Futerra talk about this excellently in their branding biodiversity publication.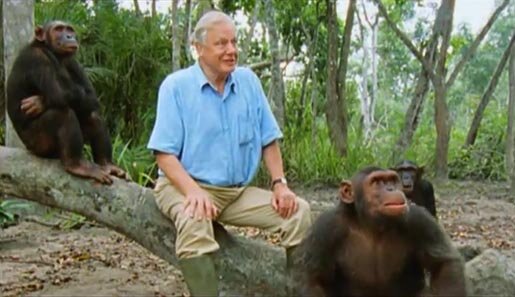 There is rapidly increasing pressure for the BBC to release this as a single and even talk of it challenging for Chritmas number 1! Now I know the visuals are the true star of the piece and Sir Attenborough is not actually singing, but I would take it over another generic pop ballad churned out from the 'X factor-y' anyday! And who needs to sing when you've got a voice like his anyway?