D&AD New Blood 2014: Tell Don't Sell
Joseph Maduma
November 21st 2013
Are you a budding young creative with a unique and authentic story to tell? Or do you know someone who is? Then you could be in with a shot at winning a D&AD New Blood Pencil.
The brilliant Twenty%Extra, a creative & strategic agency with a social conscience, have contributed to the D&AD 2014 Make Your Mark brief: Tell Don't Sell. helping the next set of creative masterminds communicate just what makes them the creative superstars they are, minus the boring sales pitch and even more boring bullet pointed CV.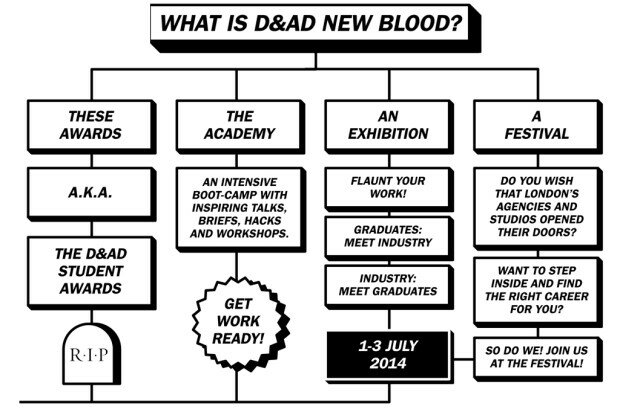 It's not breaking news. The creative industries are competitive; you need to stand out and make your mark. Understanding what sets you apart from the next hungry young creative is key. You're not alone. Brands and organisations have had to adapt and change to ensure that they stand out in a crowded and much scrutinised marketplace. A seismic shift in the desire for truth and authenticity by consumers has seen many more brands investigate their purpose and express it in order to captivate a loyal following.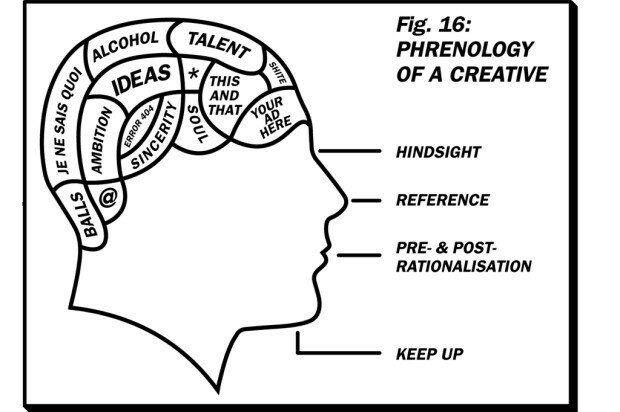 D&AD want you share your own personal story, but not the one they want to hear. Explain who you are, your values, your identity, your purpose… your truth. This is telling, not selling. You should use this opportunity to showcase your creative talent in the execution of your story. Once you know what you want to say, impress them with how you say, show and present it. They understand that your story is a work in progress, it's still being written. They are interested in your journey to date, a suggestion of what's to come. Get people excited about your "To be continued…"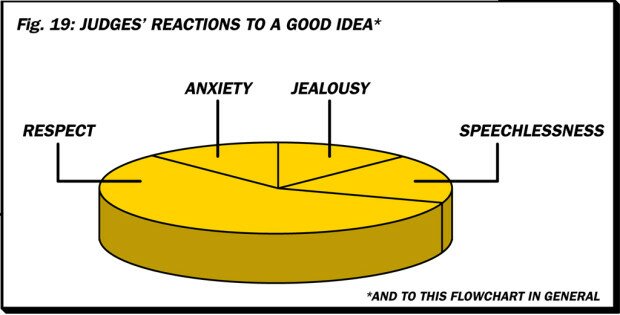 If this tickles your fancy and you're interested in entering this year's D&AD New Blood Awards, then stay tuned to the LBB blog – as over the next few months they will be giving you lots of brain food and doses of inspiration to help you along your way.
Apart from winning an illustrious pencil, some serious shoulder brushing kudos, and a load of other goodies, you'll also have an opportunity to snag a placement at some of the top agencies in the world.
The next step though is down to you; starting with downloading the brief from right here.
Good luck.
Infographics by Craig Oldham