#AnotherLightUp
Joseph Maduma
March 5th 2014
Last week, in Cape Town South Africa, Design Indaba, one of the biggest international celebrations of design and creativity showcased some of the finest work Africa and the world has to offer. "Design for change. Design for good. Design for a better world" are the three ideals that fuel Design Indaba's drive for a better world through design, creativity and innovation.
As amazing as it would have been to watch all the action unfold in real-time in sunny Cape Town, GD had to keep track of events via the (excellent) live twitter feed and frequently updated designindaba.com from rainy old London. And although there were some fantastic talks and presentations from design greats such as Thomas Heatherwick, Stefan Sagmeister and Ben Terret. It was a small, locally based street art project in Cape Town that really shone through, inspired and captured the imagination.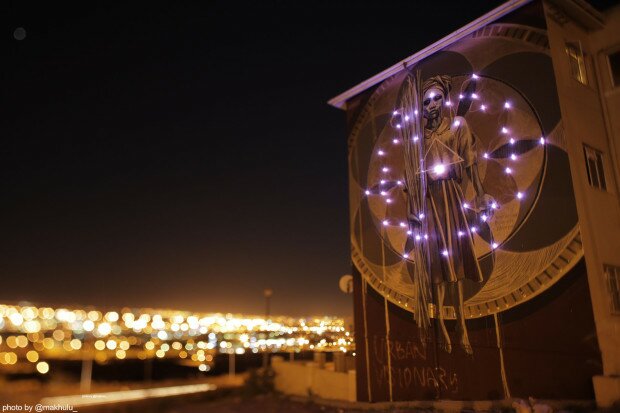 #ANOTHERLIGHTUP leverages street art with the capacity of crowd-funded community engagement. The project, which aims to fund the installation of a street light system into one of Cape Town's more dangerous neighbourhoods, empowers individuals with the potential to be active agents in change.
Design Indaba Trust, Faith47 and Thingking have teamed up to create a mural that seeks to create a community level change through the use of art and social impact.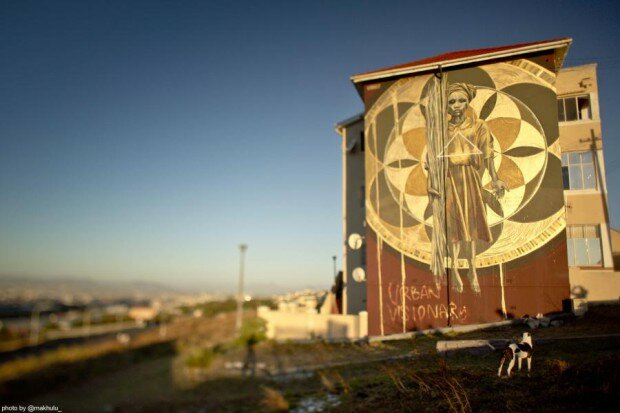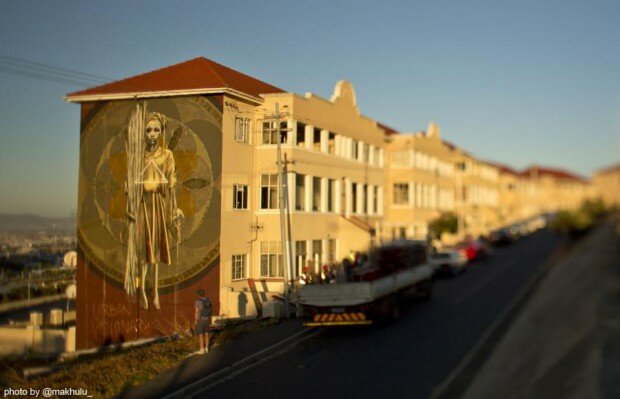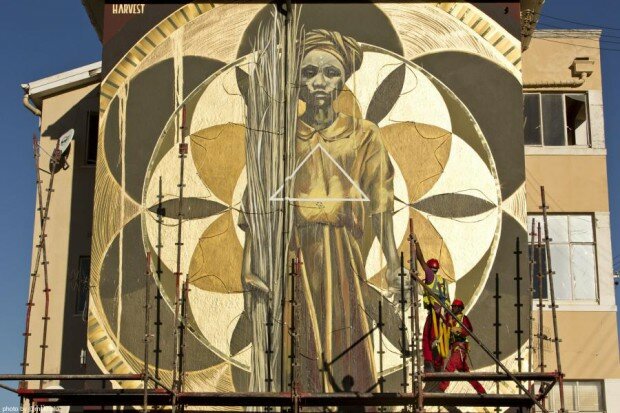 The multi-story artwork has a visual feedback loop for those who view it; the wall lights up at night each time enough money is raised for one new light to be installed on a pathway in the informal settlement of Monwabisi Park, Khayelitsha, through the organisation VPUU (Violence Prevention through Urban Upgrading). The idea is to help reduce the high criminal element in the area, by making sure the district is well lit at all times.
The intricate lighting pattern is an artistic endeavour that also serves as a reminder that there are communities in the city that lack the luxury of light, which is a major public safety concern.
You can donate to #ANOTHERLIGHTUP through their website, and tweeting the hash tag will help raise awareness and actually turn the lights on momentarily…try it!