Good Shirts: Buy shirts, do good
Joseph Maduma
October 30th 2011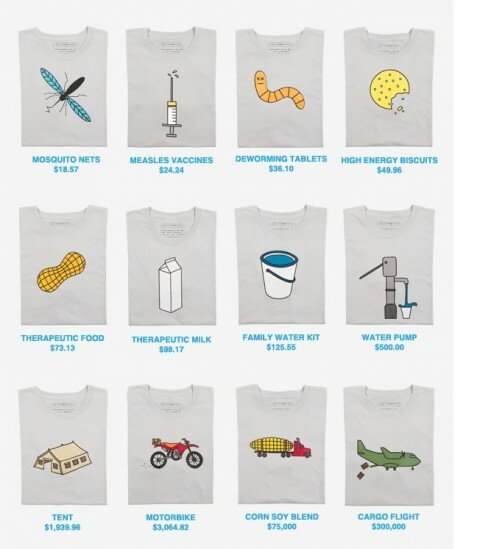 Just over a month ago I posted about the fantastic '50/50: Make or break project', a Unicef project with the inspiring and ambitious goals of launching fifty projects in fifty days to raise $1,000,000 of aid for the East African famine. Back then they were in the project generation stage and now, using World Food Day as their launch, they are in the fundraising phase and 'Good Shirts' is ad agency BBH's offering.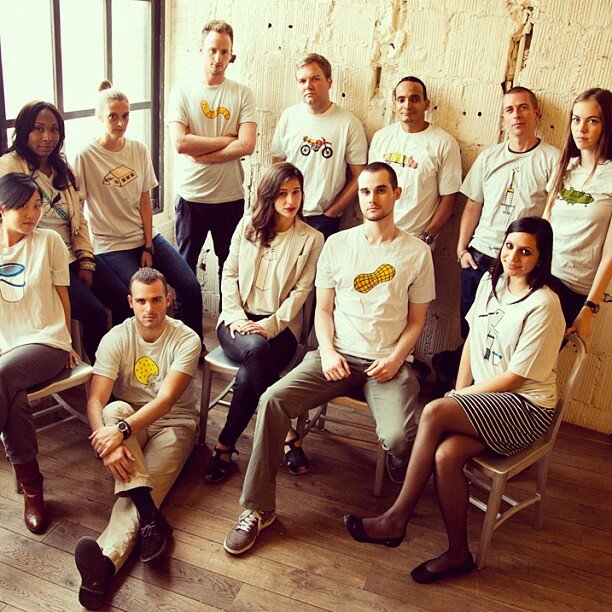 Teaming up Unicef with uber hip online T-shirt site Threadless, the BBH team (pictured above) have also brought on board husband and wife duo Christine and Justin Gignac to create a very cool project based on an ingenious concept of theirs from their Wants For Sale project. Each t-shirt you buy sports an illustration symbolizing where your donation is going. The cost of the T-shirt is the price of the donation, which results in a wide price scale varying with each design. Starting at $18.57 they go right up to $300,000! This could enter the Guiness Book of Records as the world's most expensive T-shirt!
The idea behind the designs was to keep them nice and simple so that it's the concept that is focused on and not the execution. So far the project has raised over $12,500 and counting, great work! Which design are you going to go for?