Designed to Innovate: Karl Heiselman
Joseph Maduma
March 25th 2013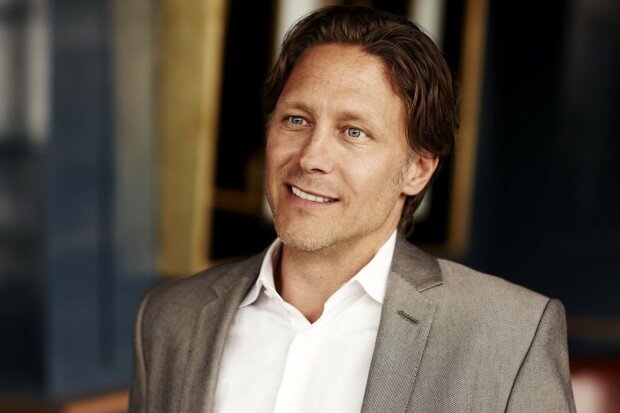 Karl Heiselman is the CEO of Wolff Olins and the driving force behind the companies ambition for clients and optimism for the world. With over 20 years of brand and design experience, he leads the global business by shaping its strategy for growth and encouraging excellence in its creative work. Heiselman has helped create game-changing work for Wolff Olins' clients, including Microsoft, (RED), Skype, GE, PwC, Unicef, Current TV, New York City and Mercedes-Benz. He has expanded the company's capabilities to include product development, brand-centric innovation and creatively-led business strategy.
Trained as a designer and now a chief executive, he firmly believes in the value of creativity to drive positive business and social impact. Prior to Wolff Olins, Heiselman founded San Francisco based design studio The Farm, with clients including Apple, AMEX, HP and FedEx. He also was the executive creative director at Swatch and a design director at Apple, where he first related the importance of design in business. He is a frequent media commentator and often speaks on brands and design-led business at events around the world.
GD
In your own words, what is your definition of innovation?
KH
The word "innovation" – like "passion" or "integrity" – is one of those words used so often now, it's almost lost its meaning. If we use it correctly though, it's about need, and the evolution of need. It's a continued search to identify, anticipate, and meet what the world needs. Applied to a brand, it's about mapping your actions to your business's purpose, and making a positive impact, both commercially and socially.
GD
Do you believe that design has the power to change the world, and if so, how?
KH
There is no question that design has the power to change the world. From an A-bomb to an iPhone, everything is designed. Of course, whether something is designed well, whether it will stand the test of time, whether it has the power to move people and to spark change is another matter.
The world certainly needs utility and beauty, but if designers don't want to just sit at the end of the chain, styling other people's inventions and ideas, we need to push 'design' beyond deliverables and into the design of outcomes and experiences. Of business models, systems, and infrastructure.
This is happening already; Airbnb and Nike are two great examples of designers at the helm of businesses making huge impacts. Then there's the example of Little Sun, a product Wolff Olins helped get from prototype to a real product, brand and business model out in the world last year. The brainchild of Artist Olafur and his partner Frederick Ottesen, the Little Sun is a beautiful, hand-sized, solar-powered light built in response to the energy issues facing the developing world. Together, we designed a radical business model that puts most profit to the point of need and encourages individuals in developing markets to set up their own small businesses to sell the product—that way, Little Sun is reaching and helping more people. That's impact, and Design with a capital D.
"We need to push 'design' beyond deliverables and into the design of outcomes and experiences. Of business models, systems, and infrastructure."
Karl Heiselman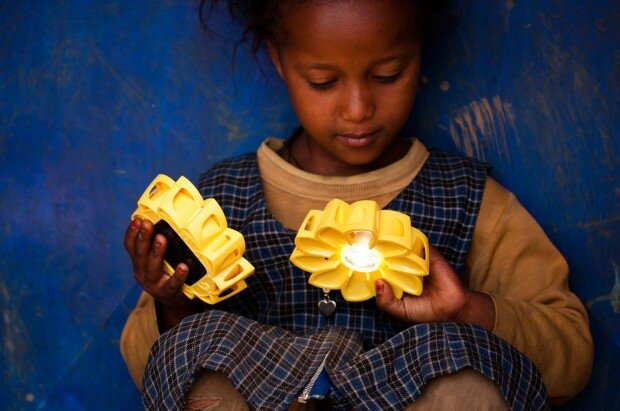 GD
What are the key attributes that brands will need to survive in the future?

KH
Last year we published a report looking at what separates good businesses from great businesses. We found that a combination of five behaviors are present in all pioneering, high-growth brands today. They are: purposeful, useful for the world, experimental with products and business models, value-creative in changing the competitive landscape and boundaryless in working with internal and external collaborators.
GD
Your approach to being a CEO is innovative in itself, in that your training and professional skill-set is that of a designer. What were the key insights that arose from applying the process of design to running a business and how are they reflected in the way Wolff Olins operates today?
KH
What I know is that good designers design for outcomes – you can design a hospital that helps people get well and you can design an app that helps people easily find a cab. You can apply this same kind of thinking to your house, your career, your life and your business.
At Wolff Olins we've designed our business with three outcomes in mind. To make a positive impact for our clients and the world (both commercially and socially); to create healthy growth so that we can invest in our business and our people; and to enjoy the ride by hiring great people and creating conditions for them to thrive.
Rather than the flat, linear way that most strategies end up being developed and expressed in a company, "prototyping the future" like this lets us present business strategy in a way that helps everyone understand and get excited by it. We use prototyping similarly with our clients, to define and express their vision for the future.
GD
What project that you've worked on in your career (at Wolf Olins) would you say you are most proud of for its social impact?
KH
That's a tough one, but I'd have to say it's our work with (RED). We designed the brand to harness the power of the world's great companies to help eliminate HIV/AIDS in Africa. To date, it's helped raise more than $200 million to fight the disease and saved more than 7 million lives. By building a brand around the idea that (RED) inspires, connects and gives consumers power, we saw immediate impact: within the first five weeks of the U.S. launch the brand registered 30% unaided awareness. We learned so much—you can't guilt people into change, you have to instead create a sense of desire and virtue that ignites and inspires charitable acts. Personally for me, (RED) also reinforced the importance of embedding positive social impact into the work we do.
"You can't guilt people into change, you have to instead create a sense of desire and virtue that ignites and inspires charitable acts."
Karl Heiselman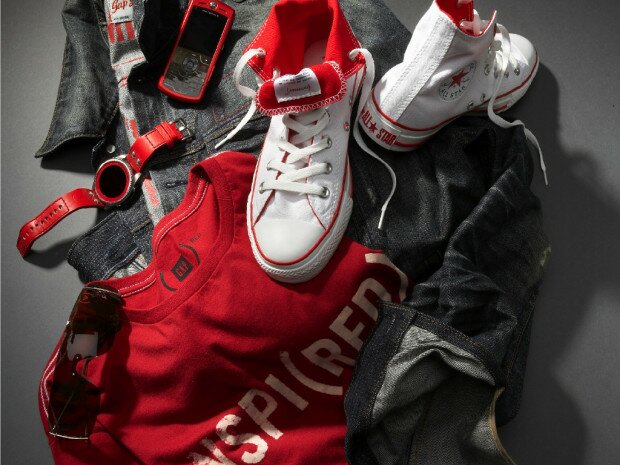 GD
A strong internal work culture is vital in creating real innovation. Can you give us some examples of how your internal culture at Wolf Olins helps innovation to flourish?

KH
At Wolff Olins our business is all about our people. I think we all get, in a very literal sense, that what we deliver is a direct consequence of how we feel. If we set the right conditions to treat each other well and thrive, then so does our work and our business too.
We have this notion of focus and liberate and we achieve it by being very clear on what we are in the world to do – to create work that has a positive commercial and social impact. But we don't prescribe to our people how to do it – there is no rulebook.
And some absolutely wonderful ideas have come from that. For example, in 2008, we created a garden on the roof of our office in London with help from the local youth development charity, Global Generation. Since then, we've witnessed the positive influence of the garden on our business – providing a source of organic vegetables for the kitchen, space for new sustainable action and huge pride to all of us. Two global trends caught our eye: the rise of alternative methods of social investment and the demise of the invaluable honeybee. Instead of admiring from afar, we created The Honey Club, our own social enterprise with a clear mission: save bees, learn more, give back.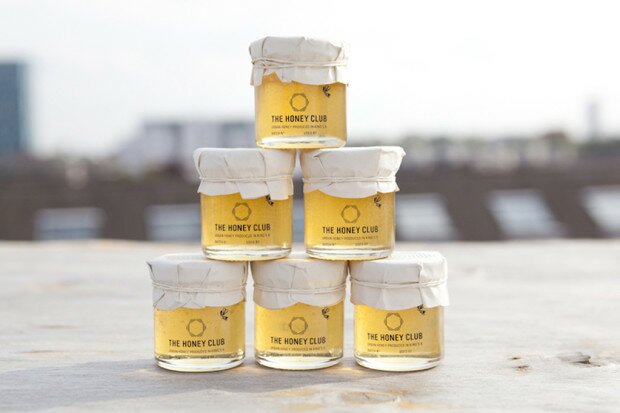 GD
An innovative idea has the power to be world changing. But it is no use if it cannot be scaled. Can you name any examples of big ideas scaled well? Or are there any scaling up approaches that you would like to see applied more to achieve change on a mainstream level?
KH
We've been thinking a lot about the notion of an 'open source brand' lately. Take Mozilla and Firefox, for example, brands that are open in the truest sense of the word. They have a vast global community with thousands of volunteer contributors whose opinions and perspectives are truly a part of their important business decisions and success. That's a big idea that's entirely about scale. Other companies, organizations and movements from Wikipedia, Google and TED to Kickstarter, Airbnb and even #Occupy are also dedicated to and succeed through public collaboration and innovation. And they're able to do so because they are driven by a purpose that's bigger than just product or profit. Those are the mechanisms we're watching and excited about right now.
"The greatest impact lies in boundaryless problem solving."
Karl Heiselman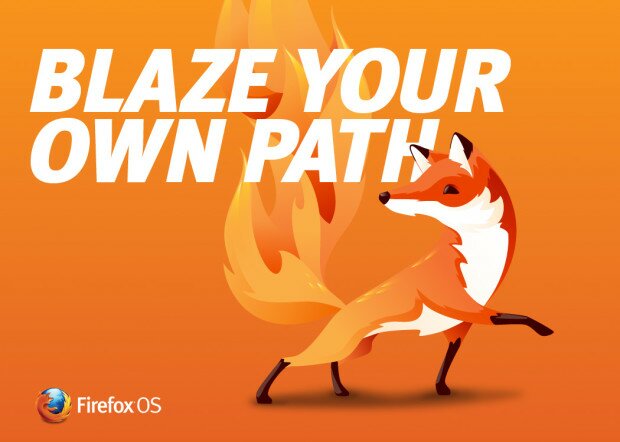 GD
10 years from now what major changes do you hope to see as a result of sustainable and social innovation? What is your vision of a better future?
KH
In ten years I'd love to see business that is productive and replenishing to society and the environment, not just consumptive and depleting. That means more platforms and tools for people to create their own solutions based on the products or services of businesses.

I'd also love to see more and greater collaborations between businesses and businesses, businesses and government, businesses and education—the greatest impact lies in boundaryless problem solving.
GD
When you retire, what world changing innovation would you like to leave behind or say you have contributed to?
KH
You're retiring me already?! I'm just getting warmed up.
If we can convince the world that the best way to create shareholder value is to focus on creating disruptive value for all stakeholders of a business – employees, partners, communities and consumers, then I believe we will have achieved something.