Sustainable Brands London 2012 Highlights
Joseph Maduma
December 3rd 2012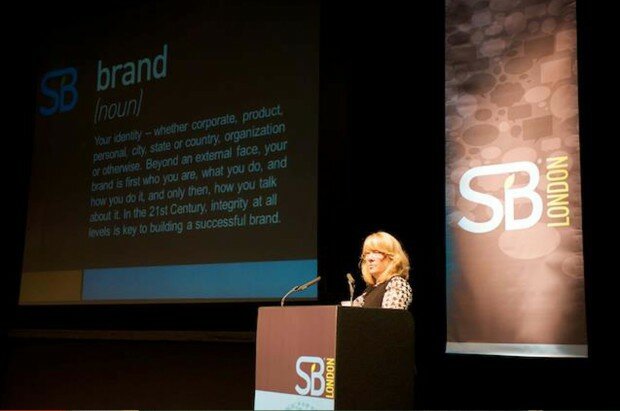 Wow, what an action packed two days!" was definitely the prevailing attitude amongst most attendees asSustainable Brands London 2012 drew to a close last week. It was an intoxicating mix of design thinking, sustainable business and marketing communications strategy that left me feeling turbo-charged with inspiration and genuinely filled with excitement at what 2013 has in store for the sustainable brand.
This was the first time Sustainable Brands had graced our shores in the UK and they kicked things off in fine style by exploring 'The Power of &' as the conference theme. This led to some very interesting and thought provoking ideas around how to take sustainability and brands forward. There were definite sub-themes that emerged over the course of the two days, which included:
the need to put purpose at the centre of business and brands;
joining forces – there is no reason why doing business and doing good can't go hand in hand;
using your brand to disrupt and delight;
if we want to scale sustainability to the masses we need to use creativity and language to engage consumers on values that matter to them.
The last two points are of particular interest to me as of course these ideas sit at the very heart of what Good Design aims to inspire. So, with this in mind here are the highlights from the two days which disrupted, delighted and engaged.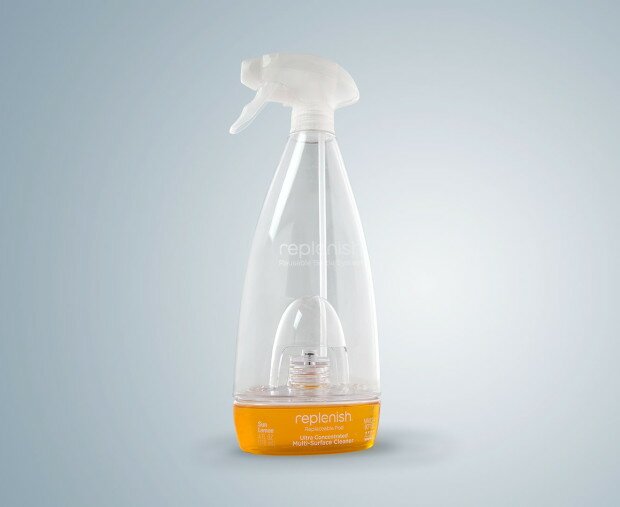 Replenish is what a 21st century sustainable brand is all about: a brand that both innovates and creates desire through the power of design. Not content with the obsession with disposable culture that is prevalent in the manufacturing industries, founder Jason Foster asked himself, 'Why are plastic cleaning bottles designed to be thrown away?' His answer was to create Replenish. This flagship product is a multi-surface cleaner that makes cleaning easier, is better for the environment and saves money for consumers and retailers. By encouraging re-use, Replenish has a goal of eliminating one billion bottles from landfills, one billion miles off our roads and one billion pounds of chemicals out of the environment. And guess what? Jason doesn't focus on its eco credentials in the marketing strategy. It's simple, it saves consumers money!
president of Ogilvy Earth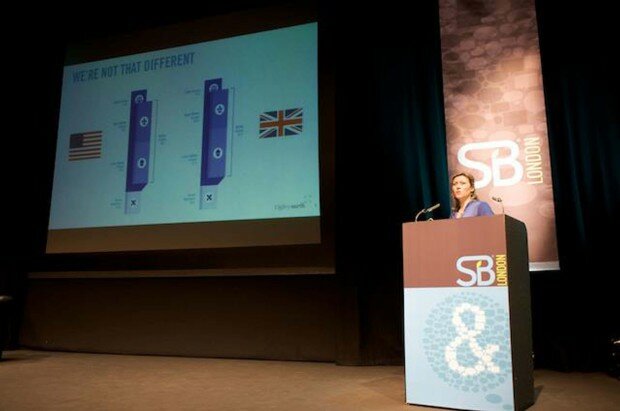 As president of Ogilvy Earth Kim works with big organizations to help get their sustainability message out there. And her message is simple: 'Sustainability is the business opportunity of the 21st century'. She states that a lot of 'green marketing' still misses the mark when communicating to the mainstream, alienating the middle greens by not communicating to their intrinsic values (such as saving money as a result of buying a sustainable product e.g. Replenish). Instead it opts for pictures of e.g. seals and flowers, alienating the male market too while they're at it. There are however a lot of smart, forward thinking, creative marketeers who get the 'green thing' and have been doing some great work to redress the balance. Here are some of the excellent examples she gave proving that, when done right, marketing sustainability can be just as cool as the next brand.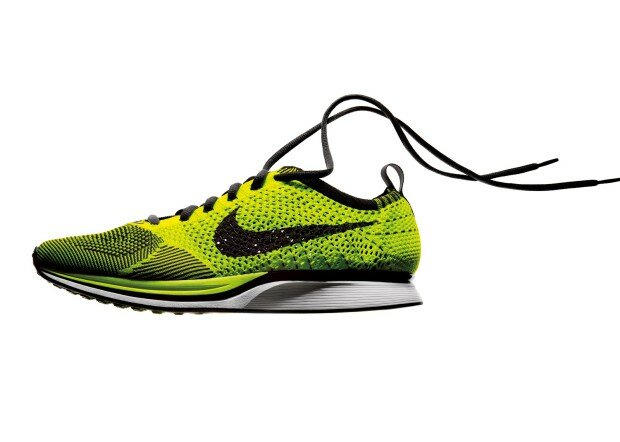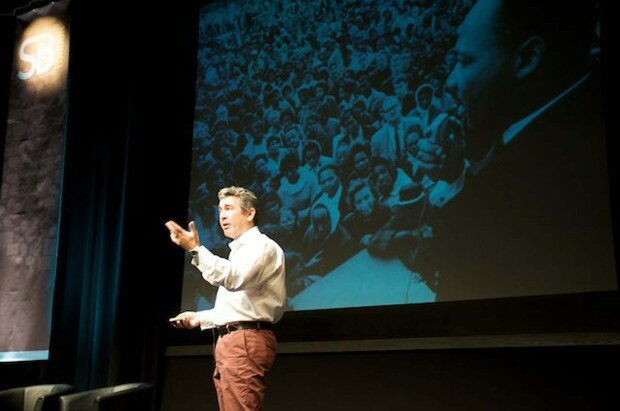 Jullian reminded us that, as important and serious as our work is, sometimes we need to be reminded to just chill out and have some fun. He suggests that for sustainability to be irresistible — compelling and inspiring — it must be written up consistently through the brand story. Sustainability jargon doesn't engage your average Joe Bloggs on the street and more than 80% of people aren't really living sustainable lives. It's the challenge of engaging this 80% that gets him out of bed in the morning and if we are to inspire people and compel them to action, we have to meet them on their level and tell them what's in it for them. To help in doing this, Julian has created six Quiet Rules that are as follows:
Change the language — build a bridge, make new friends
Stories not statements — people can identify with stories
Planet Me beats Planet We — make it real for people
Lighten up — brevity is a powerful tool
Simplify — jargon isn't sexy
Playgrounds not train-sets — build it for everyone to play, not to make you look cool
Dragon Rouge unveiled their new piece of design-led thought leadership
Brand Futures
: a series of concepts for brands set in a sustainable world in 2030.
The concepts project six well-known brands into an aspirational future, showing the potential for today's brands to innovate and adopt sustainable business models without losing their core brand identity and purpose. They created the concepts to explore how some of today's brands might evolve and how consumers might interact with them. It's entirely their own, independent view – not involving the companies they show as examples – intended to provoke discussion and illustrate opportunities.
In the animation below we see how Easyjet has pioneered the way we choose, use and experience European rail travel that retains the company's values (more value for less, honesty, fun, etc.). Whether it's for business or pleasure, revolutionary jet-speed trains provide affordable, cool and hyper-efficient journeys across continents, delivering us to our end destinations in comfort with ease.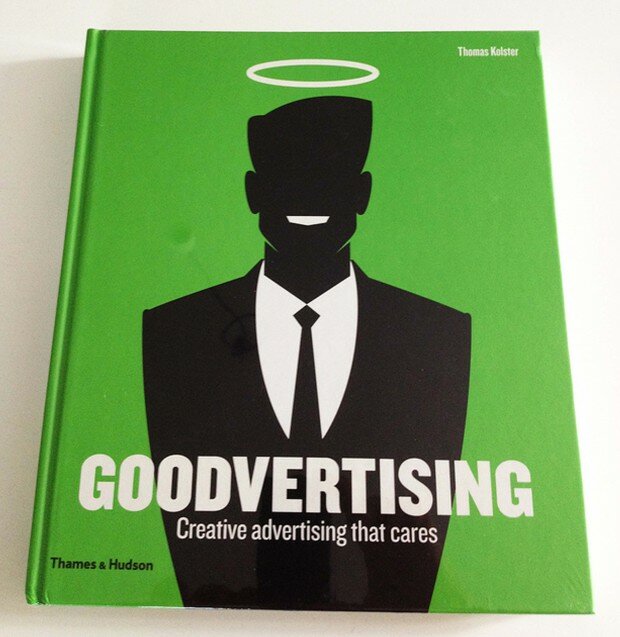 Thomas Kolster is the auther of ; a collection of outstanding and effective campaigns that communicate the socially responsible nature of leading brands, products, and public organizations today.
At SB 12 Thomas unveiled his brand new venture 'Where Good Grows'. WGG is a transparent, best-practice collaborative platform that not only shares communications solutions, it aims to inspire communications professionals and brands around the world. Thomas believes that if we are really to scale up sustainability and truly make a difference through 'Goodvertising' then we need to start taking great ideas from local to global.
Far too often, for example, we see a fantastic campaign for social good that runs in the UK, is put into a design annual and then gathers dust on a shelf. The only thing stopping the concept being used again is the collective ego of the creative agency. With WGG's Right to Recycle initiative agencies can voluntarily upload campaigns so others faced with the same challenges can re-create the work and hopefully the results too. If a campaign in Africa for HIV prevention really worked and saved thousands of lives, why not use that very same campaign in India? It's a fantastic concept that just might see 'Goodvertising' make a huge impact in the future.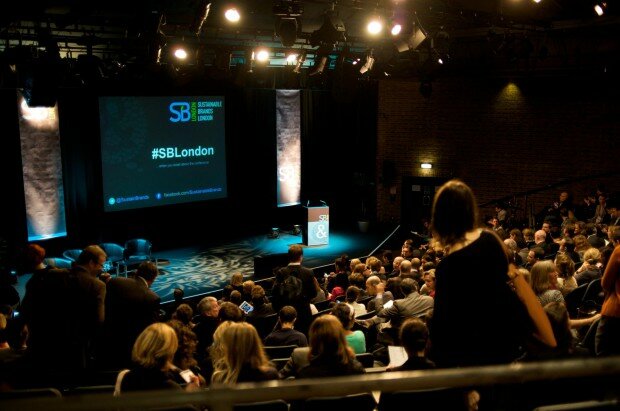 And that about wraps it up for Sustainable Brands London 2012. As you can see there was some first class creative thinking on display. Other worthy mentions of talks exploring design thinking in sustainable brands were from Futerra, The People Who Share, Air BnB, Forum For the Future, Indigogo, Give As You Live and Positive Luxury. The big take-away for me was that business is swiftly realizing that to survive in the future means putting sustainability at the heart of the brand. Sustainability is re-designing how business is done from the inside out. And he who communicates this and inspires his consumers will win, because sustainability is no longer a box to tick, it's a competitive advantage.