Catwalk On Water – First Ever Flying Fashion Show
Joseph Maduma
September 10th 2012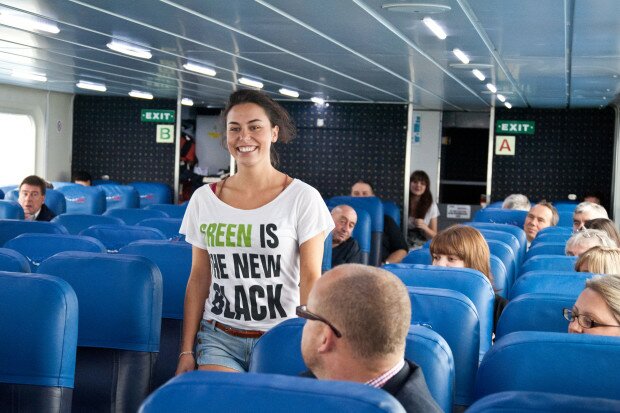 Here is a unique treat for fashion fans! Customers at a famous Isle of Wight ferry crossing have been treated to the world's first fashion show on a hovercraft. Operating their high speed and energy-efficient hovercraft crossing service from the Island to Southsea, Hovertravel teamed up with Award-Winning eco-fashion brand Rapanui to turn their unique passenger ferry into a catwalk in advance of London Fashion Week.
Staff at Hovertravel sporting the eco-friendly clothing brand showcased the 2012 collection by walking down the aisles of the Hovercraft as it crossed the Solent, surprising the hundreds of commuters onboard. The ship's crew – turned cat walk models – modelled Rapanui's 2012 collection of casualwear made from Organic cotton in an ethically accredited, wind-powered factory.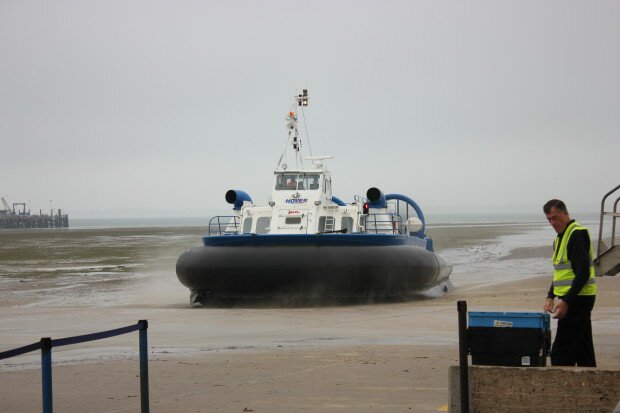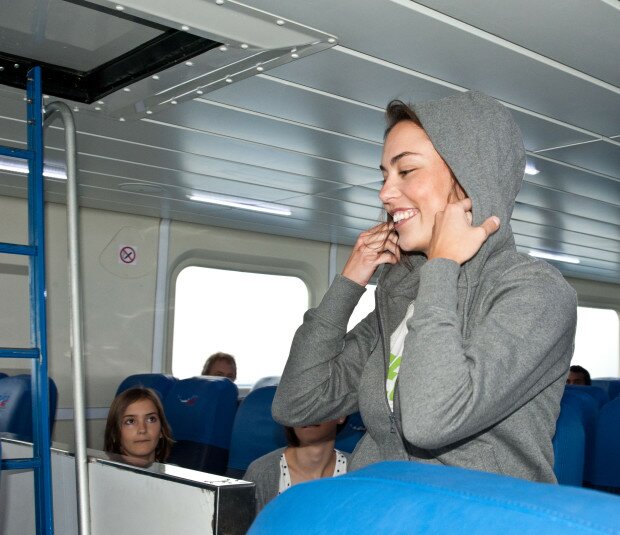 Loretta Lale, commercial and marketing manager of Hovertravel, explains: "Rapanui are a great eco-friendly clothing brand based on theIsle of Wight. We are always keen to work with local businesses from the Island, especially ones that aim to make a genuine contribution to sustainability. We have a strong focus on sustainability at Hovertravel too; the Hovercraft is one of the most efficient ways to cross the water using less fuel per passenger."
The fashion show took take place between 0800 and 0900, giving passengers the chance to see the latest trends in casual wear all made from sustainable materials and bringing the London cat walk onto the Hovercraft.
Rob Drake-Knight, co-founder of Rapanui said: "We were really excited to bring fashion week to the Island in such a quirky way, giving the commuters a taste of the catwalk in their seats as we crossed Solent."