Going Going Gone Red!
Joseph Maduma
August 29th 2011
A few months ago (I'm a little late on this one, sorry!) branding agency The Partners created this fun and charming project Going Going Gone Red! to raise money for the fantastic Richard House Children's Hospice. Richard House are a charity that accompany families with children and young people with life-threatening conditions through the child or young person's journey from life to death, creating positive experiences and invaluable memories for their families in the future.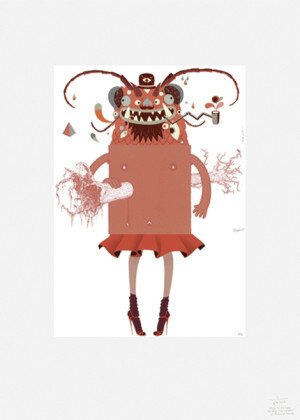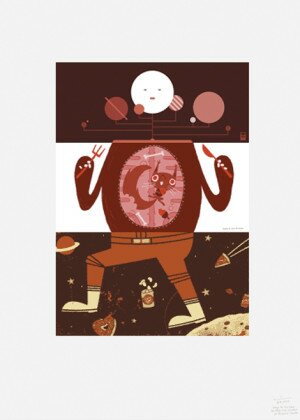 The project is a simple idea that is an extension of the branding and brand awareness work The Partners have already done for Richard House's biggest fundraiser GO RED! The concept draws it's influence from the children's game Consequences; multiple images (and words) jumbled together to create amusing examples of how people might GO RED! They invited 120 first class illustrators to generate a head, body or legs creating 64,000 possible combinations. This allows you to generate a completely unique print as only one of each combination is sold. It's a great idea for a great cause, all proceeds go to Richard House and you get a top quality illustation to hang on your wall. Everyone's a winner.
If they manage to sell them all they will raise 3.8 million pounds, enough to run the hospice for two years. To generate your own visit the Going Going Gone RED! website, it's great fun!
Here's a short film of what Richard House is all about which displays the great fun loving spirit of the charity.