Rapanui bids for Christmas number one
Joseph Maduma
December 5th 2012
It's been one hell of a year for up and coming fashion brand
Rapanui
. The company was founded in 2008 by Rob and Martin Drake-Knight, now aged 25 and 27, with £200 savings. The brand uses organic fabrics, ethical manufacturing and wind-powered facilities. They have gone on to win numerous awards, this year being the best so far in which they have collected the
RSPCA Good Business Award
, the
Isle of Wight Business of the Year Award
and have been named in
Richard Branson's Top 50 Ethical Entrepreneurs list
. They now employ twelve staff in their office on the beach in their home town of Sandown on the Isle of Wight. There's a skate ramp in the office and a coffee shop out the front.
But could there still be one more crowning glory this year for the ambitious entrepreneurs? A Christmas number one! Well, not being ones to sit around and say 'What if?' the Rapanui team have taken some action and they've managed to enlist the help of
Sir David Attenborough
,
Michael Fish (MBE)
,
Chris Packham
and Radio One DJ
Rob Da Bank
along the way to create a Christmas charity single for
The Badger Trust
. (
For those with time the hilarious 10m film at the top comes highly recommended, otherwise there is the music video edit at the bottom of the post)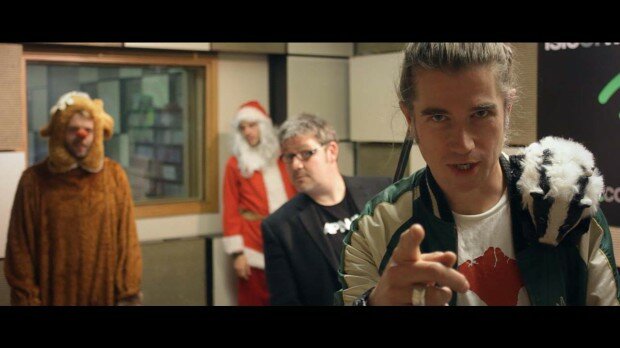 The charity single forms part of a campaign by eco fashion brand Rapanui, The Badger Trust and a group of charitable organisations and celebrities aiming to raise public support to stop the proposed Badger cull of 2013.
Rapanui recently won the RSPCA Good Business Awards for their work promoting Traceability and Ecolabelling in clothing supply chains, essentially popularising ethical consumerism. They partnered with music producers and secured celebrity support to promote the single and have created a limited edition t-shirt for the Badger Trust.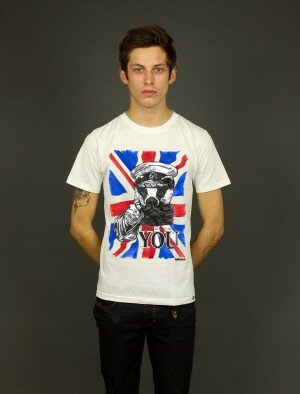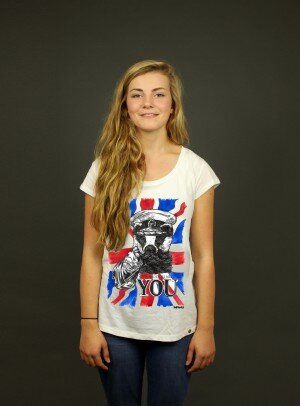 Sir David Attenborough whose voice features in the single said:
"The government commissioned a scientific study into culling eleven thousand badgers. And the results, of that independent scientific study, were that culling is not a viable policy option."
Chris Packham said:
"The battle for the coveted Christmas number one spot is always tough but one we are ready for. It will be difficult going up against the X-Factor but we'll give it a good shot. It would be an amazing achievement."
And commented on farming:
"85% of our countryside is farmed, and farmers are therefore major custodians of wildlife and sustainability in the UK. Farms are also businesses. It's understandable that a farmer on the verge of bankruptcy might look to drastic measures to reduce their losses. But science shows the cull isn't theanswer. If we supported farmers more and bought their produce, perhaps they'd lend their ear to environmentalists a little more easily. British consumers can help British badgers by supportingBritish farmers."
Martin Drake-Knight co-founder of Rapanui said:
"At Rapanui science and sustainability is at the core of what we do. And sustainability is about science, not emotion. The badger cull is another example of the need for science to lead the way. This Christmas we decided to lend help and in doing so, make the issue more accessible for young people."
Jeff Hayden of the Badger Trust Said:
"Young people are the future. They will inherit the earth and our responsibilities to it. This charity single and t-shirt collaboration is a great chance for us to bring the conservation of Badgers, plus wildlife conservation in general to a young, energetic audience. That can only be a good thing"
Will Rapanui and Co manage to knock the (achem!) mighty X-Factor off the top spot this Christmas? Who knows. But either way they will be raising lots of money and awarness for a great cause and having a lot of fun in the process!
Join the conversation at #savethebadgers