One Beach
Joseph Maduma
September 26th 2011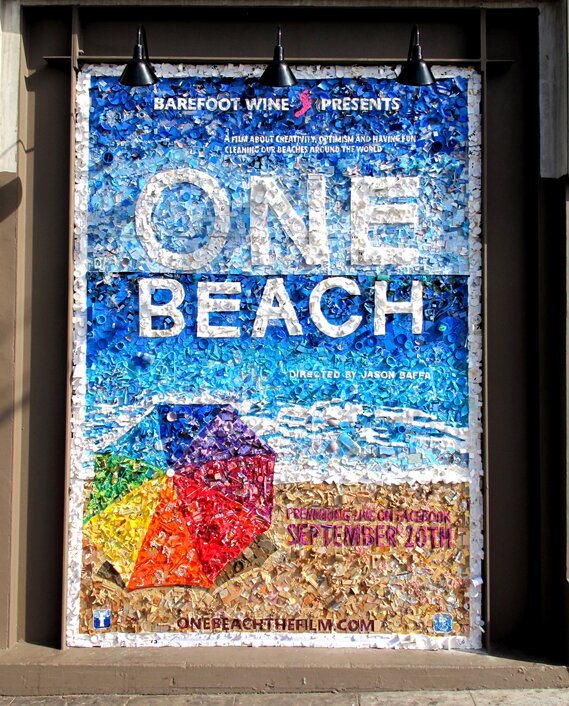 This stunningly art directed poster is created by BBDO SF for the new short film . The poster takes a direct creative lead from the artists and designers featured in the film that take waste plastic from the beach and turn it into beautiful, colourful art. A total of 18,000 pieces of plastic were used to create the poster.
Californian wine merchants Barefoot Wine & Bubbly are behind One Beach, showing their support for the film's 'creative innovators who support clean and sustainable beaches'. Directed by Jason Baffa, the film itself is shot beautifully and documents all kinds of people doing great things with plastic and beach waste, from rainbow coloured jewellery to fine art to sustainable surfboards.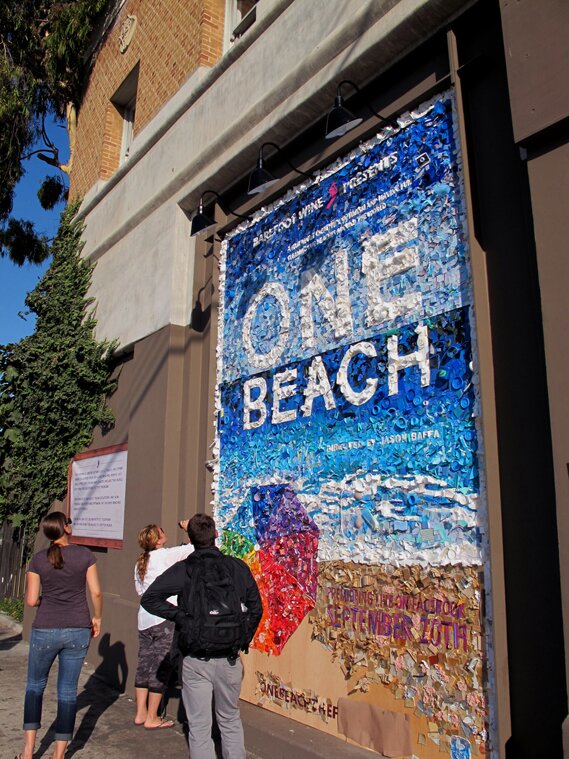 This quote taken from the film by Jim Moriarty CEO of Surfrider, sums up the attitude and tone of the film well:
"There's about a thousand people on the beach over there and if you could ask all thousand if they were going to show up and do a beach clean up the answer's gonna be no. A single digit percent, 3, 5, 1% would do it. But if you asked them if they love the beach…they're already at the beach, they're having an awesome time , so if you can turn that experience into a positive kind of party and then bring in environmentalism that attitude of 'Hey I love this, I should care for it', that's the essence of Surfrider, the protection and enjoyment of what we love, the coast."
That for me is sustainability and how it should be communicated, the protection and enjoyment of what we love.
Here is the trailer, watch the film in full (highly recommend at only 25mins!) on their where you can also find out about the indiviual stories of the people who star in the film.